In 1982, Olivia was host for the season finale of Saturday Night Live and performed live three songs.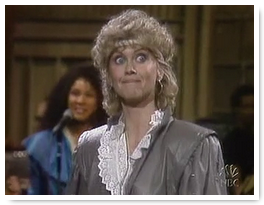 She also starred in two comedy sketches, one in which she reprises her Sandy role (the sexy black-clad Sandy at the end of Grease). If this role is anything to go by Sandy didn't turn out very nice after her transformation! But Olivia looks wonderful in the very similar outfit that she last wore 4 years before in the movie.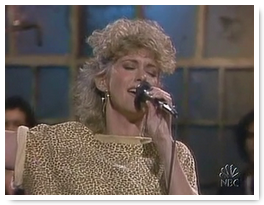 Her live renditions of Physical, Make A Move On Me and Landslide are a delight.