04-02-2016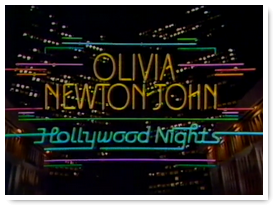 On April 14th. 1980, ABC offered their viewers a very "Hollywood" evening with the 52nd Academy Awards Ceremony.
Leading up to it, Olivia Newton-John's music was showcased in a 1-hour television special, with the help of many guests : Andy Gibb, Cliff Richard, Elton John, Toni Tenille, Tina Turner, Peaches, Karen Carpenter, Ted Knight, Dick Clark and Gene Kelly.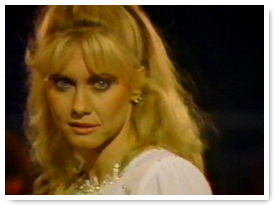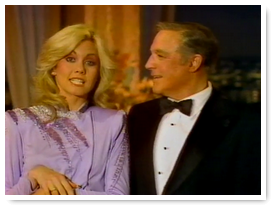 At that time, Olivia was long done with promoting Grease and her Totally Hot album. She only had a single out - the lovely duet with Andy Gibb I can't help it - and had recently wrapped her second major movie Xanadu with co-stars Michael Beck and Gene Kelly, so even though she was planting the seeds for her upcoming musical venture (the Xanadu soundtrack), she wasn't that much under the pressure of promoting new material (with the excpetion of her duet with Andy Gibb and the Xanadu song Suddenly, performed with Cliff Richard).
The special included songs from Grease and the Totally Hot album as well as some other artists' covers : the Eagles, Bob Seger, Elton John and Buddy Holly. Olivia also performed a parody of the jazz/blues classic Makin' Whoopee with Gene Kelly, changing the lyrics to Makin' Movies and dealing with Olivia's dream of producing a musical.
The show was aired internationally and did very well in the ratings, as did her two previous US television specials on the same network. It is to be noted that Tina Turner's appearance on Olivia's special helped her sign a contract with then Olivia's manager Roger Davies, who ultimately helped her to go back into the spotlight.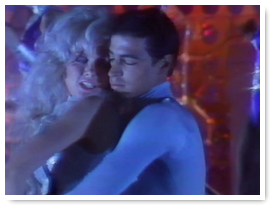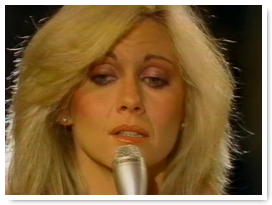 Credits :
executive producer : Lee Kramer
produced by Alan Thicke
directed by Jeff Margolis
choreographer : Kenny Ortega
costumes designed by Fleur Thiemeyer
musical director : Lee Ritenour
music consultant : John Farrar
Hollywood Nights
Deeper than the Night / Hopelessly devoted to you / A little more Love
Skit (incl. Let me be there)
I can't help it (w. Andy Gibb)
Oh Boy! (w. Andy Gibb, Cliff Richard & Elton John)
Suddenly (w. Cliff Richard)
Makin' Movies (w. Gene Kelly)
Gimme some lovin'
Candle in the Wind (w. Elton John)
Little Jeanie (Elton John)
Heartache Tonight (w. Toni Tenille, Tina Turner, Peaches, Karen Carpenter, Andy Gibb, Cliff Richard & Elton John)
I honestly love you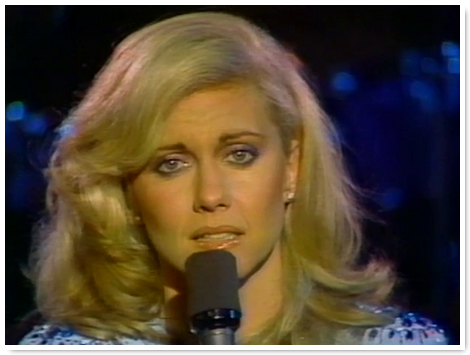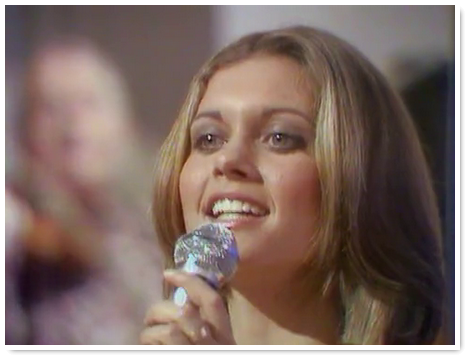 Here's an oddity : for her fourth appearance on French television (that I know of), Olivia Newton-John chose to cover a 1968 Beatles song : Honey Pie (available on the Beatles' "White album") on jazz violonist Stéphane Grappelli's TV special.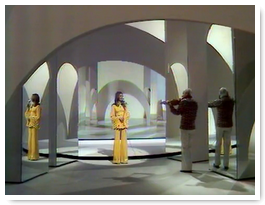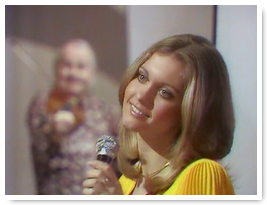 At this point, Olivia's career hasn't yet really started in the US - Let me be there was not yet out - and there's really not much information about this performance. French singer - and Olivia's friend - Sacha Distel was also a guest on this show, so we can guess she appeared on it as a favor to him.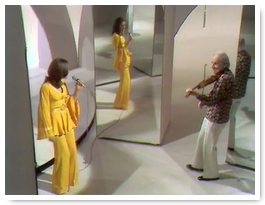 Honey Pie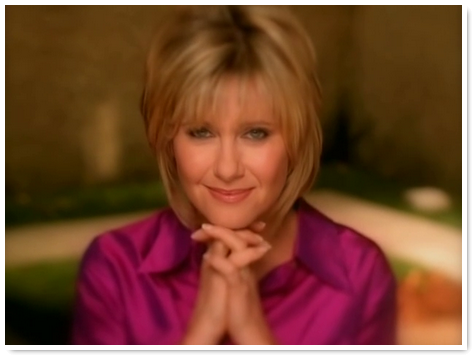 Olivia filmed this simple yet beautful video in 1998 (May ?) in Burbank, CA to promote her MCA Nashville Back with a Heart album.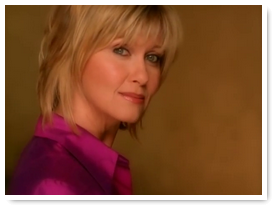 Precious Love wasn't released as a single in the US, yet the video aired mostly on CMT. The video has been added to Olivia's VEVO channel in late 2009 in digital quality.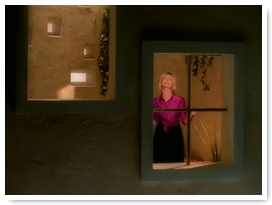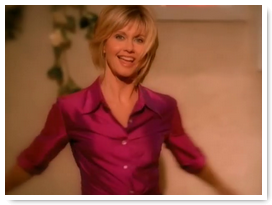 Precious Love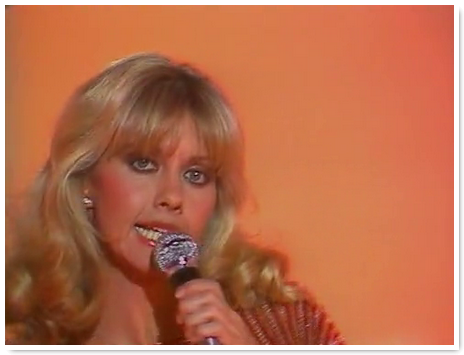 Shortly after Grease and Totally Hot were released, Olivia embarked on a concert and promotional tour in Australia, Japan and Europe. During her French stop, she taped several performances that ended up being aired on various shows in late 1978.
Les Rendez-Vous du Dimanche was aired very sunday afternoon and hosted by Michel Drucker. It was mainly an entertainment show, dealing with music, movies and television.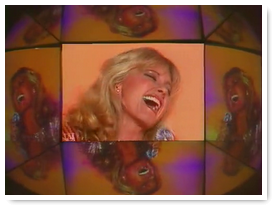 Three songs were taped for this program and the first two (Totally hot and A little more Love) were aired on December 10th. Olivia seems to struggle vocally - this was at the time when she came down with the flu and ended up being in hopsital after a hectic schedule, promoting her music around the world.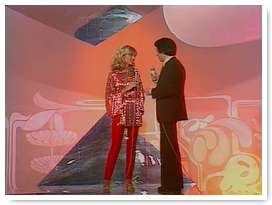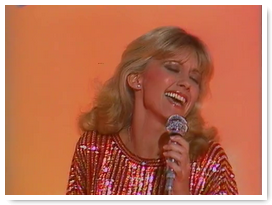 On this first Les Rendez-Vous du Dimanche appearance, Olivia gives a short interview between her two performances, talking about her family, the beginning of her career in Australia and her interest in French cinema, mentioning Claude Lelouch and François Truffaut.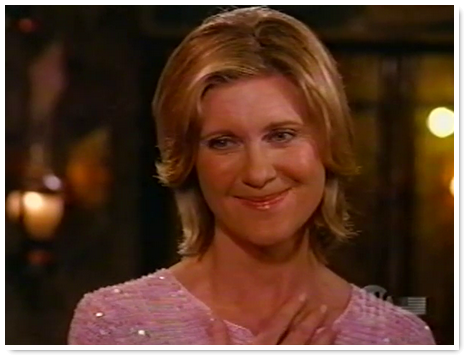 The Wilde Girls is a TV movie directed by Del Shores (known by Olivia fans as the Sordid Lives creator/director) starring Olivia, her daughter Chloe Rose Lattanzi and Swoosie Kurtz (Cruel Intentions, Pushing Daisies) about this woman who was a one-hit wonder and her daughter wanting to make it in the music business.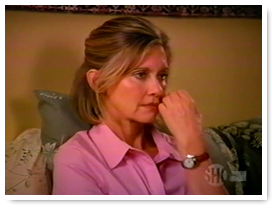 Doing its job as an entertaining family movie, The Wilde Girls is very interesting because of its soundtrack : Chloe performs two solo songs and a duet with Olivia called You loved me into it.
As for Olivia, she delivers acoustic versions of Bye Bye Blackbird and her own song Trust yourself from her 1994 Gaia album.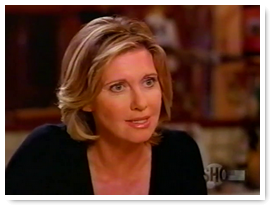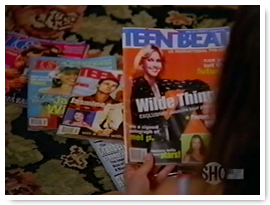 The Wilde Girls was released on VHS, DVD and VCD. Here is the promo spot that was aired on Showtime right before the movie.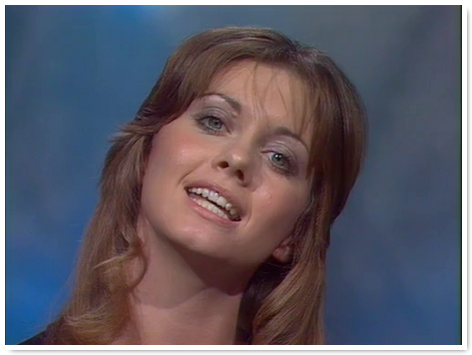 Olivia's third appearance on French television was in a show called Chœur en Fête (loosely translated : Partying Choir) where the main guests were Les Compagnons de la Chanson, a vocal group founded during World War II.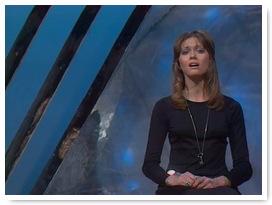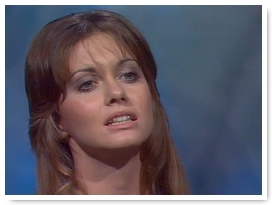 She performed two songs : Love Song, which was the French B-side to Banks of the Ohio, her second single from her first solo album released in 1971.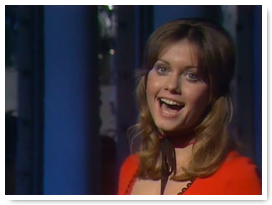 Although this is the only performance of Love Song that I know of (except of the 1976 ABC TV special opening number), Banks of the Ohio basically the same treatment it got in German television show Disco which was most likely filmed around that time as well : Olivia walking around the set in a red dress. It's all about the nice close-ups in both videos.
January 1st. 1988 marked the opening of the Australian Bicentennial celebrations. Australia Live was a four-hour telecast that crossed live to over 70 locations right across the country (and some overseas) to represent a 'typical' day in the life of the Australian people.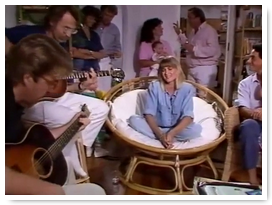 As part of the program, Olivia offered the viewers an unplugged performance via satellite of a new song, It's always Australia for me, which she co-wrote with John Capek especially for the Bicentennial (the songs will later be included on the Australian version of her album The Rumour).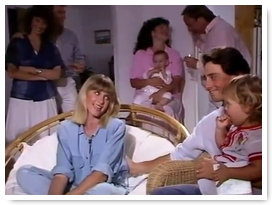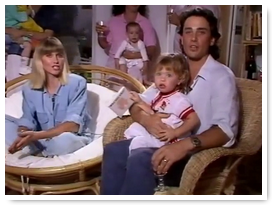 A very young Chloe Rose Lattanzi turns out to be somewhat of a distraction, her father Matt trying to keep her quiet while Olivia sings, comfortably sitting on a large chair amongst a gathering of friends (we can see Jim and Nancy Chuda in the background).
A full recording of the show is available here (thanks to YouTube user FLEMISHDOG)
Here is Olivia's (and Chloe's) performance.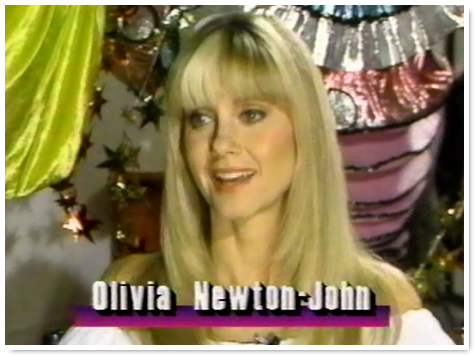 While filming A Mom for Christmas (her first american made-for-TV movie) in Cincinnati OH., Olivia gave a short interview to news show Entertainment Tonight. This most likely aired during December 1990, as the movie was shown on NBC that same month.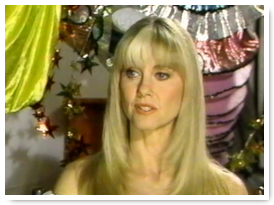 She explains her role as a store mannequin coming to life after a young girl (played by Juliet Sorcey) makes a wish to have a mom until midnight Christmas Eve. The movie was released on home video, and on DVD as a Disney Movie Club Exclusive on October 21, 2008.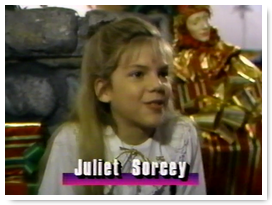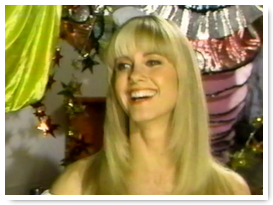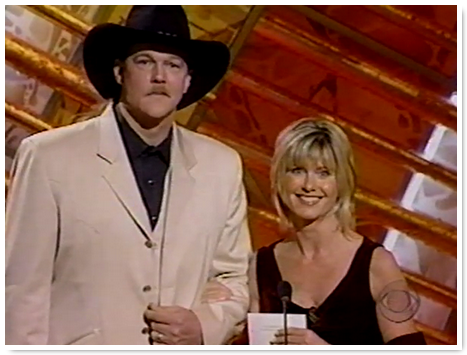 Olivia is joined by country singer Trace Adkins to present the Top Vocal Duo/Group Award to Brooks & Dunn.
Trace mentions his Top New Male Vocalist from the previous year, hoping it will lead him to having a similar career to Olivia's, as she won the Top New Female Vocalist award in 1973.

We can see Olivia is wearing the same velvet red dress that can be seen on the 1998 I honestly love you video and the Main Event DVD from that same year.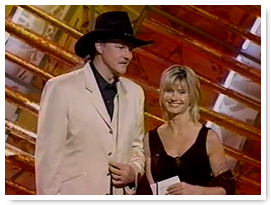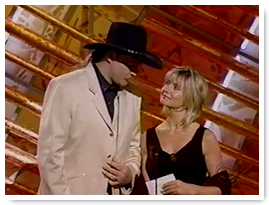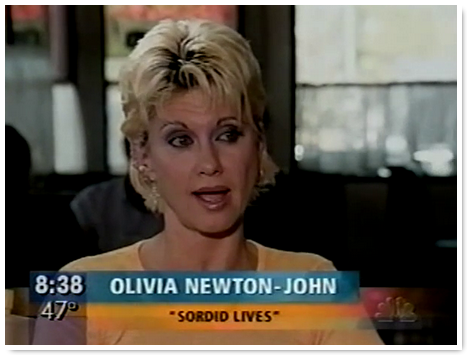 This interview, aired on NBC in late 1999, was conducted by Jill Rappaport on the set of the independent movie Sordid Lives directed by Del Shores (see The Wilde Girls).
Olivia describes her character Bitsy Mae Harling and some clips of the movie are shown. Delta Burke, Beau Bridges and Bonnie Bedelia also make an appearance.