05-02-2016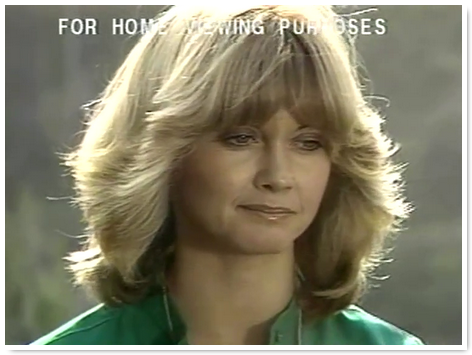 I'm gonna be lazy on this summary, but the great guys from Only Olivia did such a good job with it I'm gonna use theirs :)
A great interview from Olivia's Malibu ranch. Three of her dogs are present, two Great Danes and Jackson, a red setter. Jackson slobbers all over Mike's trousers, he pretends it is okay but you can see he's a bit peeved.
Olivia is very sweet in this. Her answers to Mike's questions are thought out and not rehearsed, or maybe she hasn't yet been asked them hundreds of times like she has these days.
Back in 1974 when Olivia first appeared on Mike's show she amazed the crew by ironing her own dress. Mike asks if she still likes to do things for herself and Olivia admits "not as much as I used to". However, she still cooks.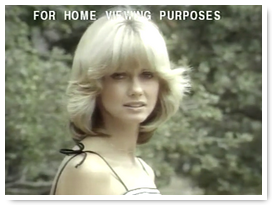 She is asked if she'd like to get married and she replies she isn't sure "Sometimes I would, sometimes I wouldn't." At the time she was with Lee Kramer and this reply reveals the reported ambivalence of their relationship. She says she'd like two children eventually. Mike asks what she has splurged on since becoming wealthy - a convertible Volkswagen, her animals and then clothes.
Mike asks about the key necklace she is wearing. This was given to her on her 21st birthday by a friend. It represents "the key to the door." The key denotes independence on your 21st birthday. This symbol isn't common in America but is a traditional right of passage in Britain and Australia.
They play Olivia's video Every Face Tells A Story and Olivia is asked about her musical training. She hasn't had any and sings by ear, she picks a tune up very quickly and she can play about 12 chords on the guitar.
Olivia takes time to answer when asked if she thinks she's changed since her success, she can't really tell but thinks she has kept her values.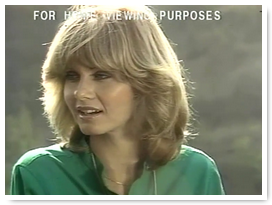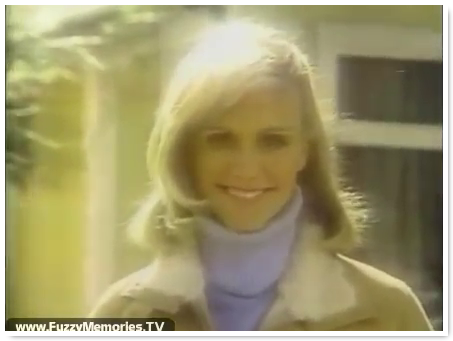 This is a short commercial aired at the end of 1977 to promote Olivia's first American Greatest Hits album.
Filmed in a very sweet snowy set, Olivia tells us about how she loves the holidays as it's a time to spend quality time with your loved ones and, of course, great music.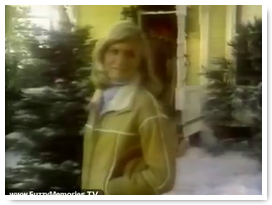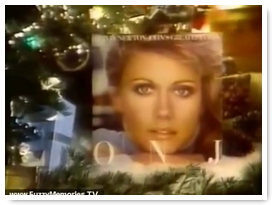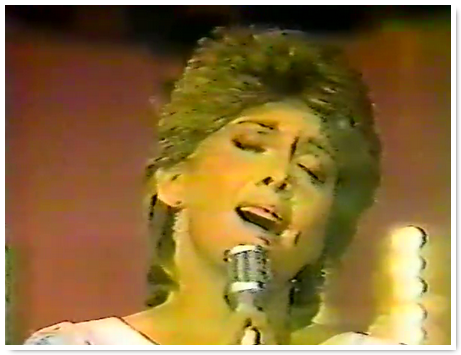 Olivia appeared on this Mexican television show in 1982 during her Physical Promo Tour. She performed The Promise (The Dolphin Song) and Love make me strong on a set that featured her name in big light letters in the background.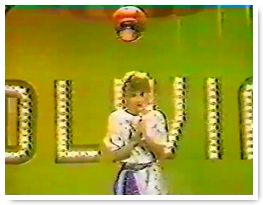 Short interview with Matt Lattanzi filmed at Olivia's Koala Blue Store in Los Angeles.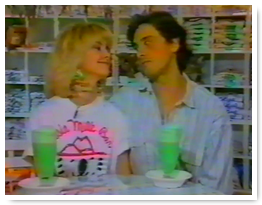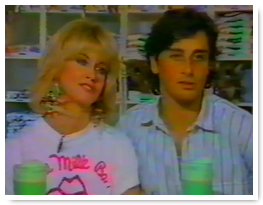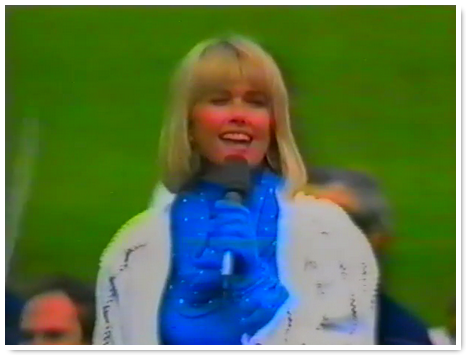 Olivia performed at the VFL Grand Final at the Melbourne Cricket Ground in 1986. This is an Australian football which differs from both soccer and American football.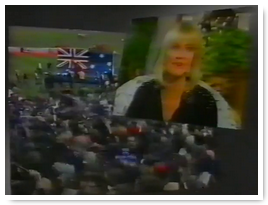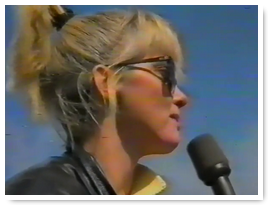 The video features a very short message from Olivia and small footage from the rehearsals. She sang Waltzing Matilda and Advance Australia Fair, Australia's national anthem, in full Koala Blue gear. Some fans obviously came to see her, as she hadn't performed in a couple of years at this point.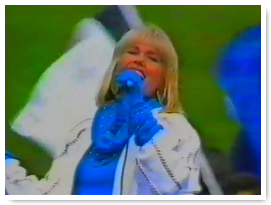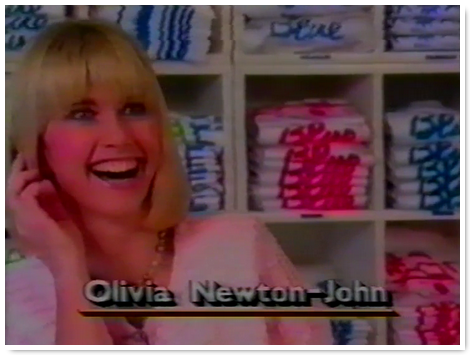 Olivia filmed this commercial to promote tourism in Australia, particularly in Melbourne et in Victoria, AU.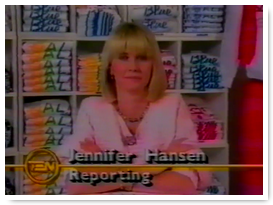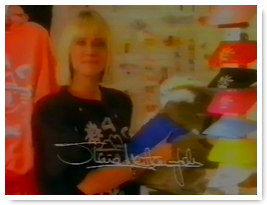 The video features clips from the actual commercial, and an interview with Olivia via satellite from her Koala Blue shop.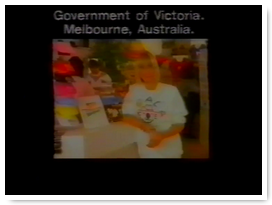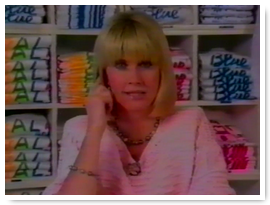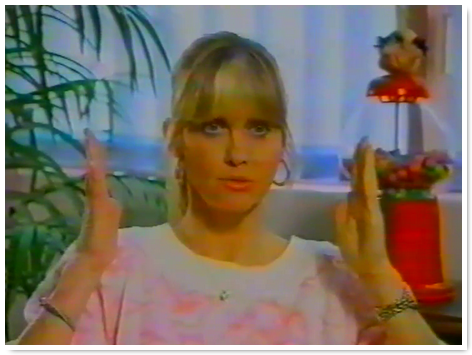 This is a short interview filmed in 1989 to promote Olivia's Warm & Tender album. I have absolutely no information about what show it's been aired on.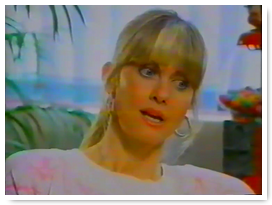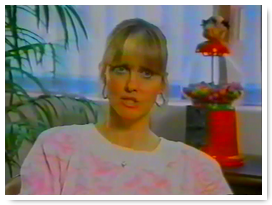 Olivia talks about motherhood, being a Goodwill Ambassador for the UN and her thoughts about environmental issues. Clips from the Reach out for me video are shown.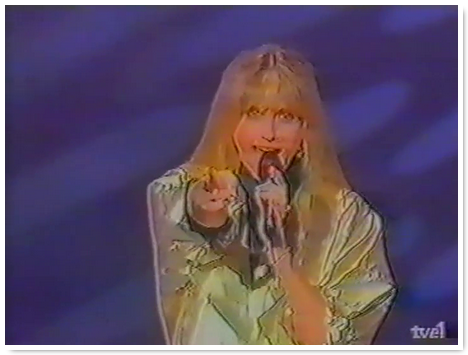 Olivia appeared in this Spanish program in 1991 to perform 4 of her hits : Magic, Hopelessly devoted to you, Physical and I honestly love you.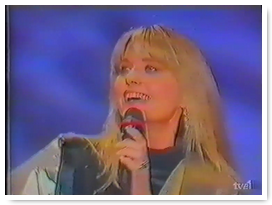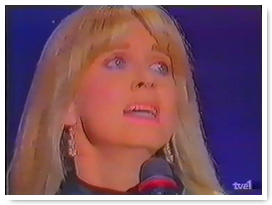 Although all the songs are lipsynched to their original album versions, the performance - dedicated to Colette Chuda who had passed away shortly before that - is rather energetic.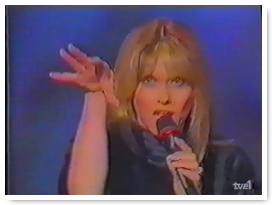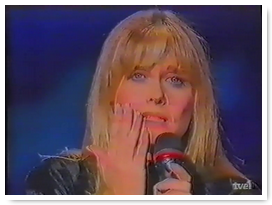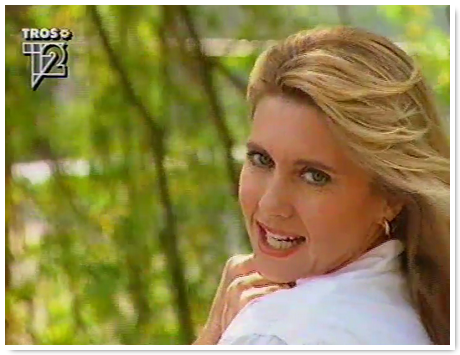 This is a performance/music video for Olivia's single I need love (taken from Back to Basics : the Essential Collection). The song is heavily edited to onve verse and one chorus.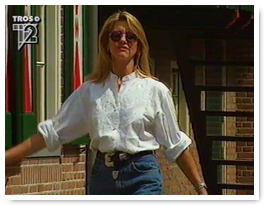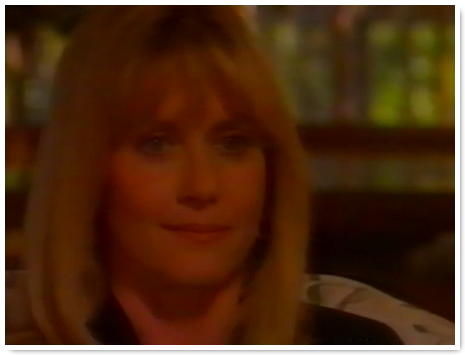 This is one of the first interviews Olivia did after finishing her treatment for cancer. Conducted at Olivia's old Malibu ranch in the hills Olivia appeared health and happy. The interview was shown over two nights.
A cute 7 year old Chloe arrived with a few friends and did a funny walk for the camera. She said hi to the interviewer and Olivia tells her to look the person in the face when talking to them.
Olivia is asked about the rumour that she is a lesbian. She first heard this during her Physical 1982 tour when a 10 year old girl came up to her and said "my daddy says you're a lesbian." She's amused that this is the "worst" rumour that they could come up with and that she doesn't care about people's sexuality.
They talk about Olivia's decision to sell her Malibu home with Olivia saying that "change is good." Olivia wants to spend half the time in Australia, half in America. She says that she was a Pommie in Australia and Australia in America but maybe now they'll accept her as Australian. The interviewer thinks that most people don't know that she was born in England and Olivia jokes "don't tell anyone." The interview ends with Olivia's words of wisdom "be true to yourself and live in the moment"