05-02-2016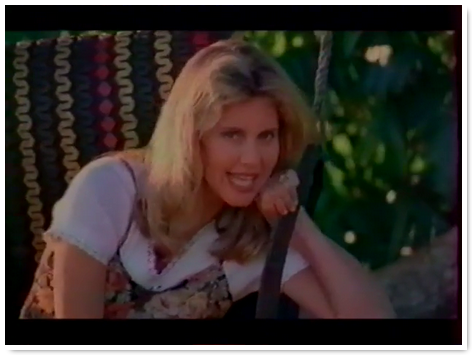 This is the No Matter What You Do video, filmed at Olivia's Byron Bay (AU) home. It's a mix of footage of Olivia in a studio and in her property.
This video also includes the unaired French commercial for her Gaia album.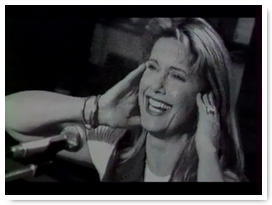 Although it was released in Australia in 1994, Olivia's Gaia album came out in France in late 1995. She appeared on several television shows to promote it, including this one where she starts by performing the Smash Radio Edit of No Matter What You Do.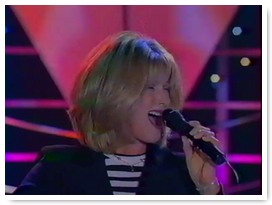 She also sat down with host Julien Courbet for a short interview, talking about her ordeal with breast cancer and her music being a big part of the healing process. Courbet then took the conversation to Grease, showing some clips from the movie and mentioning the video was commercially available. He also put a leather jacket and sang the first bars of Summer Nights with Olivia joining in. Next came french singer Francis Lalanne who duetted with Olivia on You're the One that I want amongst a group of dancers. This version was released on a dance music compilation.
In 1996, Olivia filmed a series of commercials for various Panasonic devices in Australia.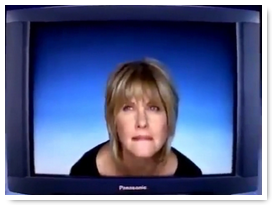 Being a huge animal lover, Olivia appears on these with several animals, including a lion and a monkey.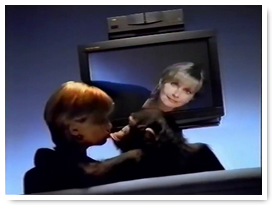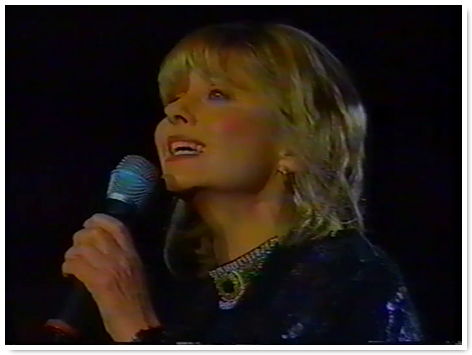 Olivia was joined by Australian singer Jon Stevens and the cast of a stage production of Grease for the pre-match entertainment of the rugby Super League Grand Final in Brisbane.
The songs performed were Hopelessly devoted to you, You're the one that I want and We go together.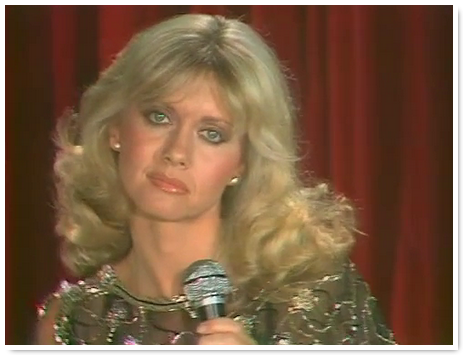 As I mentioned on another 1978 article, Olivia taped several performances in France that year, and this is one of them : A little more love.
We're led to believe that singer Michel Sardou proposes to her, as Jean-Claude Brialy asks her if she does indeed plan to marry Sardou and she simply answers "Michel Sardou ? Pas question !" (which could be translated as "no way"), but obviously Olivia's bit was taped separately.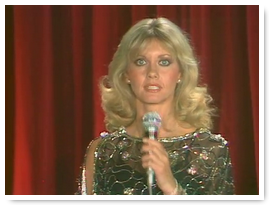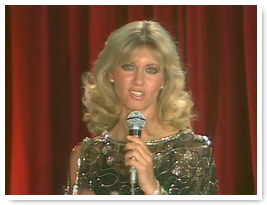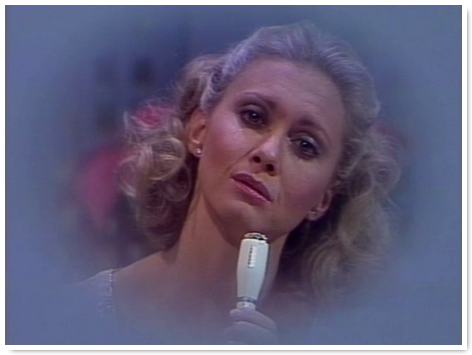 Olivia was a guest on Bob Hope's 1977 Christmas special. As her first US Greatest Hits album was out, she sang I honestly love you which was re-released as a single for the album. She also duetted with Bob on the holidays classic Silver Bells (which they had sung together before on Bob's 1974 Christmas special)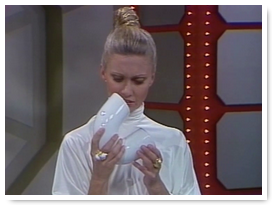 She also played Princess Olivia in a Star Wars spoof, along with Bob Hope, singer Perry Como and real Star Wars star Mark Hamill, who comes to make them stop the parody.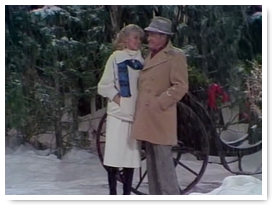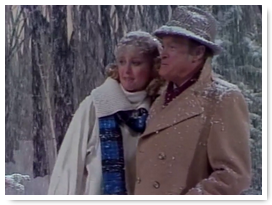 This is a very interesting domcumentary : Olivia is joined by director Brian Grant and reflects on her past work with him, focusins on some of the Physical and Twist Of Fate EP videos.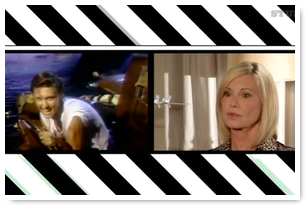 Grant directed most of Olivia's music videos : the whole Physical album, the 1982 Utah live concert, most of the Twist Of Fate Video EP (Take a Chance was directed by David Mallet as well as the whole Soul Kiss Video EP), the 1988 Down Under special and the I need Love video.
In this program, they discuss the Physical, Silvery Rain, Stranger's Touch, Twist of Fate, Shaking you and (Livin' in) Desperate Times videos.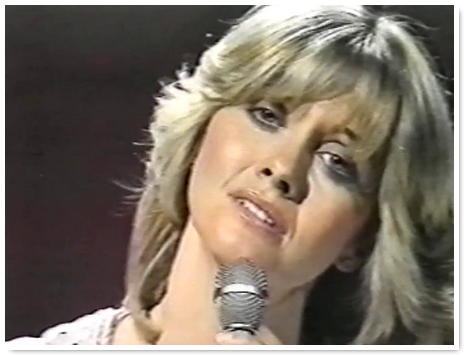 Now this is a must have/see : Olivia's only UK television special. At this point in her career, she's been away from England for 3 years and didn't have as much success there as in the US. Still, she had a hit with Sam, which she performed on Top of the Pops and some other UK television shows.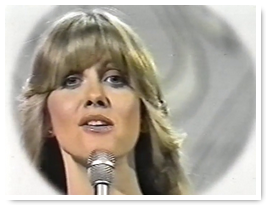 She performs in front of a live audience who we never get see, as well as the band (including Pat Carroll-Farrar and Mike Sammes providing backing vocals). We'll only see the piano player during the oldies medley. Footage of Olivia driving and walking in the countryside is shown over a couple of songs, as well as a discotheque setting during Love is alive.
This is show is, to my knowledge, the only one where Olivia performed songs from her Making A Good Thing Better album (except Don't cry for me Argentina, which she performed on other occasions).
Setlist :
Let Me Be There/If you love Me Let Me Know
Have You Never Been Mellow
Take Me Home Country Roads
Pony Ride
Let It Shine
Slow Dancing
Love Is Alive
Please Mr Please
Nevertheless/As Time Goes By
Sam
Making A Good Thing Better
I Honestly Love You
06-02-2016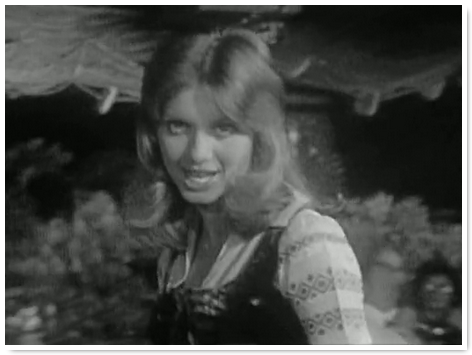 This is an outdoors performance of If not for you filmed at the Festival de la Rose d'Or in Antibes (FR) in 1971. This is where the Don't move away performance with Cliff Richard was filmed as well. There's a 6 seconds default at the beginning of the song, but this comes straight from the tv station's master, there's no repair I can do about it :(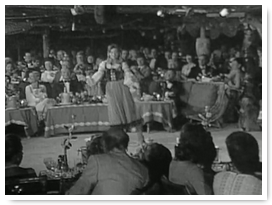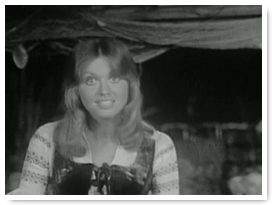 Olivia made a cameo appearance on The Carpenters' Very First Television Special. She presented Richard with an award and champagne during his car race with Al Unser and Johnny Rutherford. The race took place at the Riverside Raceway, California.