10-02-2016
In July of 1973, Olivia stopped in UK comedian Les Dawson's TV show to perform two songs : a cover of Don McLean's And I Love You So (which isn't featured on any of Olivia's albums) and what turned out to be her first major US hit : Let Me Be There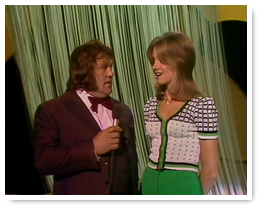 Dawson introduces her as "Olivia, Newton and John", before she corrects him. He also tells the audience Olivia is a mind reader, asking her what he is thinking of at the moment. Olivia pauses before calling him "cheeky".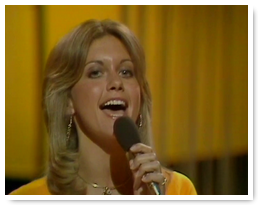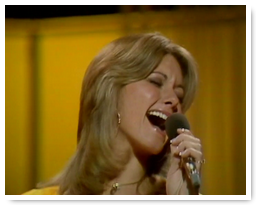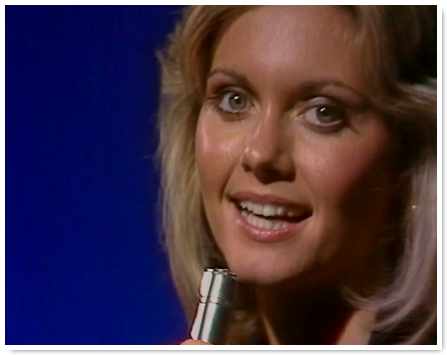 Olivia returned to Les Dawson's TV show only a couple of weeks after her first appearance there, and yes, she performed Let Me Be There again ! :)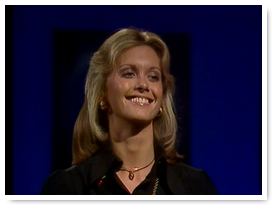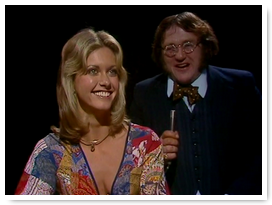 She also performed a cover of The Carpenters' Yesterday Once More in a unusual setting.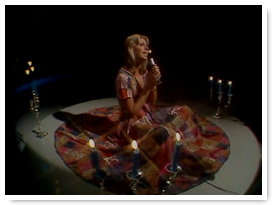 Olivia's first appearance on the Mike Douglas Show happened over the summer of 1974 where she performed Let Me Be There.
She also gave a short interview where Douglas predicted she'd turn out to be a big star.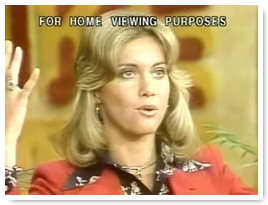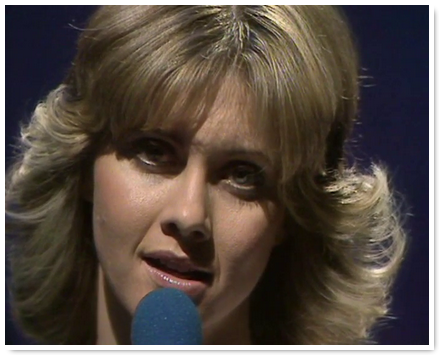 Les Dawson invited Olivia again in 1974 in his new show where she performed I Honestly Love You.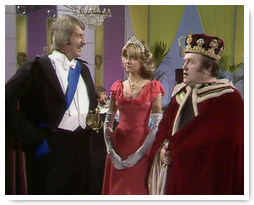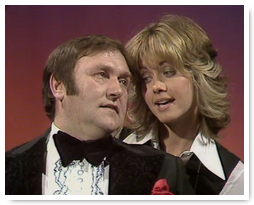 She also played a part in a couple of skits, sang a medley/battle of songs (including The Loco-Motion) with Dawson and part of the finale.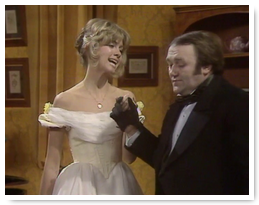 After having been a permanent guest on Cliff Richard's TV series in the early 70s, Olivia returned to the show in September of 1974 to promote I Honestly Love You.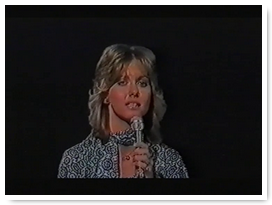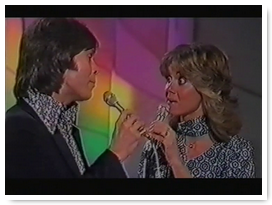 She also duetted with Cliff on I'm Leaving It All Up To You and All I Have To Do Is Dream, before being part of the finale, Proud Mary.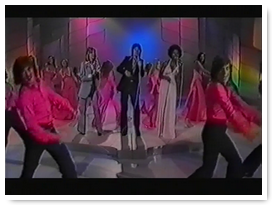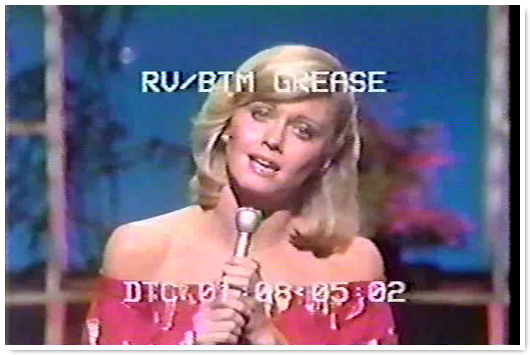 Olivia appeared on Dinah Shore's TV show to promote her first US Greatest Hits album, performing I Honestly Love You and If You Love Me (Let Me Know). She also gave an interview, discussing her music and her then upcoming move Grease. She was pleased by her father's surprise appearance.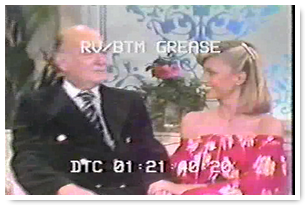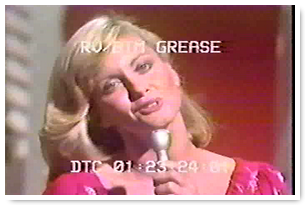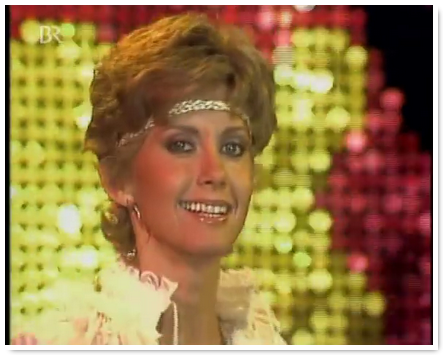 Olivia appeared on German TV show Musikladen as part of her Physical promo tour during the fall of 1981, performing Make A Move On Me.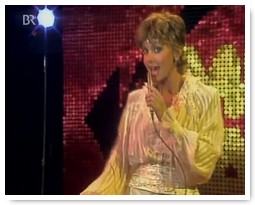 This is a short interview Olivia gave to Molly Meldrum for his Australian music TV show Countdown to promote Make A Move On Me. She discusses her new hairstyle and her Landslide video featuring Matt Lattanzi. She thought Landslide was going to be the next single from the Physical album, but learns it's actually Make A Move On Me.
Olivia appeared in this Japanese program to promote her Warm & Tender album and performed Reach Out For Me. She also took part in a small skit and gave an interview.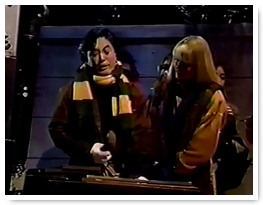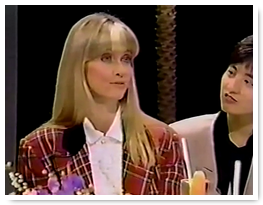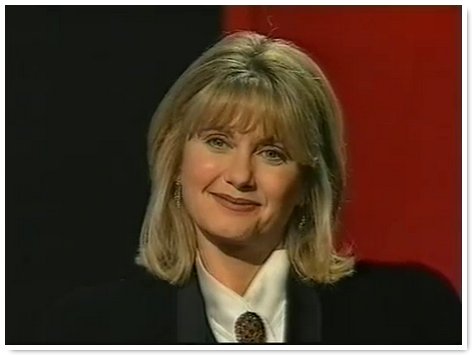 This was an in-depth interview by newspaper editor Andrew Neil conducted whilst Olivia was in England promoting Gaia in 1995. Andrew Neil, is noted for his hard-hitting interviewing technique but this interview was more light-hearted and there were many laughs.
Olivia, dressed in casual clothes, was surprised and delighted at many of the family and friends that the producers had found to appear (via satellite onto the studio screen). Olivia's first boyfriend, Ian Turpie, recited the lyrics to a rather rude but amusing song that Olivia used to sing when she was only 15. This produced hysterics from Olivia.
Cliff Richard, spoke about Olivia's sex appeal ("more sex appeal in her little finger than in the whole of Madonna"); and John Travolta was described as a great kisser by Olivia. Michael Beck, from Xanadu, made an appearance describing how Xanadu was the biggest financial loss suffered by Universal as of 1980. He did say how great it was to work with Olivia on the movie.
The interview was not without hitch. Andrew Neil wanted to probe into the details of Olivia's romance with a then married Bruce Welch. Olivia was clearly uncomfortable with his line of questioning - she was only 19 at the time. The interview at this point was edited and a commercial break was taken.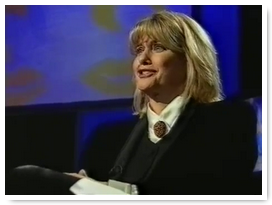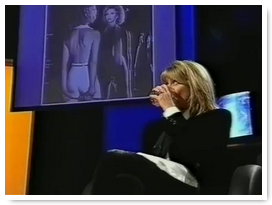 The album cover for Soul Kiss was brought up onto the studio screen causing Olivia to choke on her glass of water. Mr Neil questioned why Olivia had done this - it seemed to be where her career was going at that time but Olivia said she wouldn't have done that photo now as "it's so not me". It's to be noted that the scarf was firmly taped down!
Olivia's fight against breast cancer was discussed; Nancy Chuda emotionally describing some of Olivia's experience. This brought home to the viewer, despite Olivia's brave words, just how difficult this ordeal must have been for Olivia and her close friends.
The interview ended with a moving quote from Olivia's mother saying that, despite initial misgivings, how proud she was of her daughter.