12-02-2016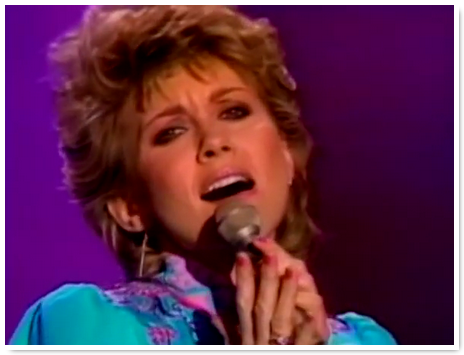 Olivia presents a segment about Australian music along with Rick Springfield and Andy Gibb. She also performs Make A Move On Me.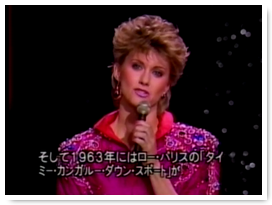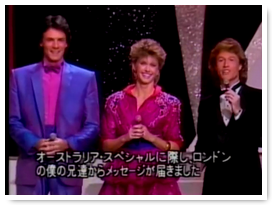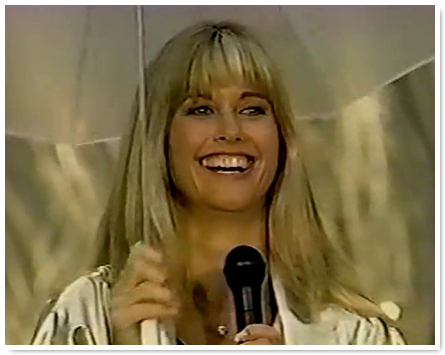 Olivia visited Japan in 1991 especially to take part in this 24 hour fundraising concert to help the environment. Olivia has always had a strong following in Japan and the Japanese are always delighted to see her. The audience were a little more subdued than normal possibly because of the windy, wet weather for this outdoor concert. For Olivia's first song, Magic, she sings beneath an umbrella. She uses the umbrella to dance with but by the end of the song the clouds had cleared and the umbrella was discarded. Proof of her "non superstar" approach to life - Olivia makes sure to pick up the umbrella before she leaves the stage rather than leave it for a stage-hand to clear up!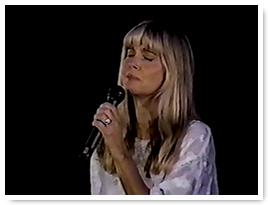 Olivia clearly cares about the cause, there is total sincerity as she makes a plea to the Japanese audience to all do their bit to save the planet. When asked her advice, it was to educate children how to look after the earth. All the songs (Magic, I Honestly Love You, Over The Rainbow) are sung live except Physical which is mimed - possibly because Olivia runs and dances around the stage despite her long white dress.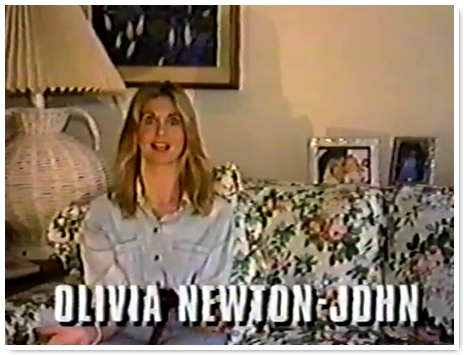 Olivia introduces clips of the 4 new songs from her 1992 Back To Basics : The Essential Collection 1971-1992.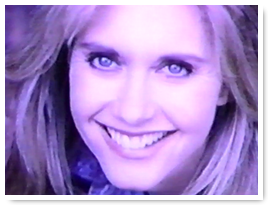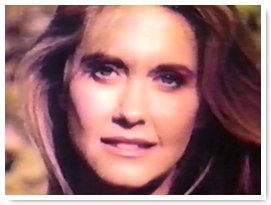 Various photos from the promotional photoshoots are shown over the songs' exceprts.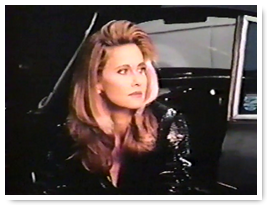 This is an interview filmed at Olivia's home to promote Back To Basics.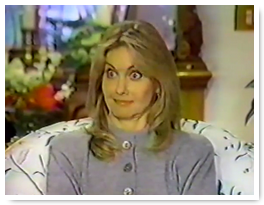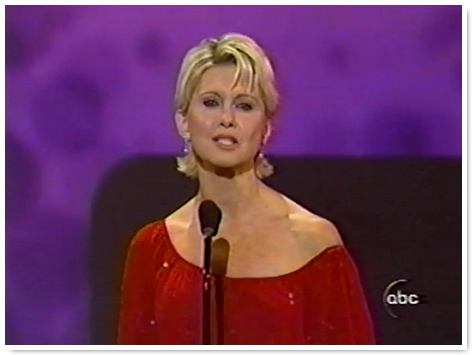 Olivia presented a Lifetime Achievement award to Mariah Carey at the 2000 American Music Awards.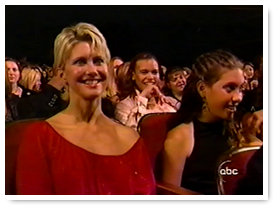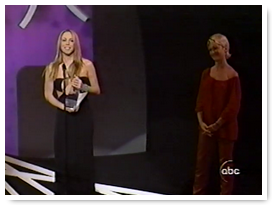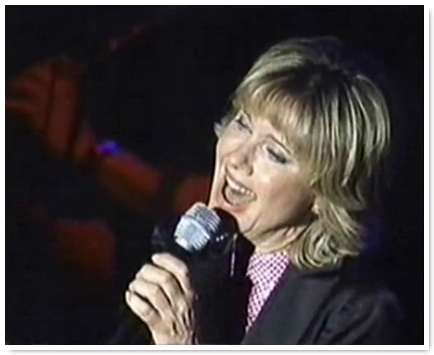 This is a selection of songs Olivia performed during her 2000 concert in Seoul.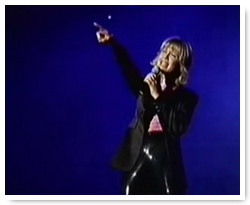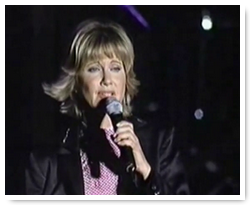 The songs are Xanadu, Please Mr. Please, Have You Never Been Mellow, Hopelessly Devoted To You, Summer Nights and Physical.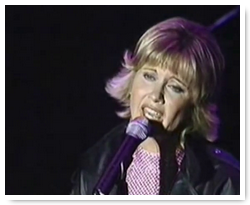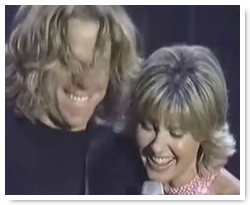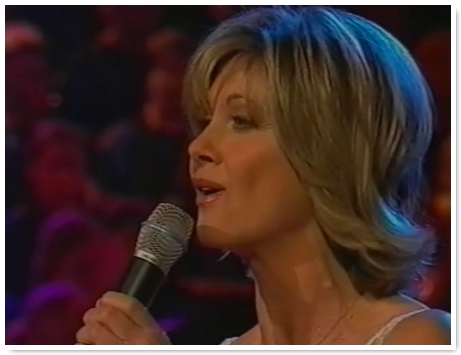 For the first time Olivia headlined Australian's Carols By Candlelight, an outdoor concert at Melbourne's Sidney Myer Music Bowl, held every Christmas Eve. It's also broadcast live on Australian TV and radio and watching it has become a Christmas Eve tradition for most Australians. Organized by the Royal Victorian Institute for the Blind (RVIB) it brings together a wealth of Australian talent to perform carols. The 2000 concert was considered one of the best with organizer Cos Cardone commenting: "Securing Olivia has been a long journey....but worth every minute. Her coming home to sing Carols for the first time is a great highlight" The concert also featured co-Olympic performers Tina Arena, Vanessa Amorosi and Julie Anthony.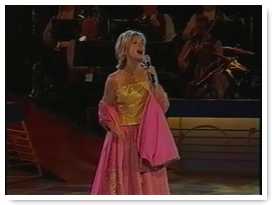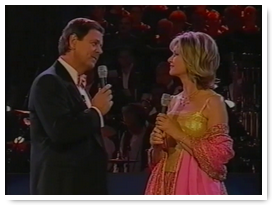 Olivia opened the concert with Hark The Herald Angels Sing dressed in a lovely gold gown accompanied by a full orchestra. Thanking the audience she said how great it was to be back in her home town of Melbourne. She said hi to her mom watching at home and waved to other members of her family who were actually in the audience. Olivia then introduced the host and personal friend Ray Martin. Ray, commenting on how great Olivia looked, wanted to know what pills she was on. Olivia giggled "I don't think you need them." Olivia returned later to sing Have Yourself A Merry Little Christmas and then accompanied by Stuart Fraser on guitar, sang the favourite Silent Night. The choir joined in with her for the end chorus - lovely. The outdoor venue meant the sound wasn't perfect but the atmosphere more than made for that. The concert ended with Olivia leading all the performers singing So This Is Christmas, followed by a medley of Christmas carols.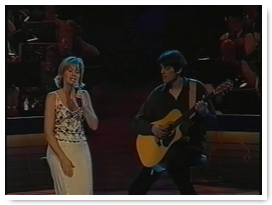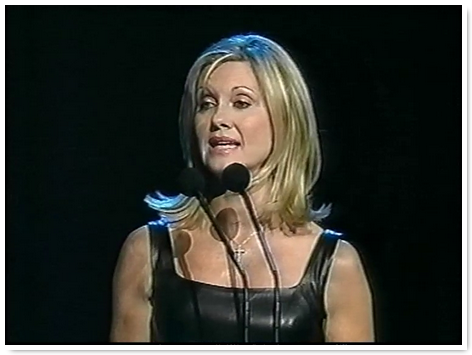 Olivia was inducted into the Australian Hall of Fame at the ARIA Awards in October 2002. Her friend musician Billy Thorpe inducted her and also had honour of holding the award whilst Olivia read her speech. Of course she was over the moon to be recognized for her musical talent in her home country.
She gave a very moving speech thanking all the Australians who'd helped her through her career and life. She began with thanking her Teacher Mr Hogan "Thank you Sir" from University High who advised a 15 year old Olivia to follow her dream. She thanked the Sol 4 girls (her first group); Ian Turpie (for playing guitar and friendship); John and Pat Farrar; Steve Kipner (wrote Physical) and Roger Davis. She thanked the "Three Peters in my life": Peter Allen; Peter Gormley (her first manager); Peter Heabes (?- travelled with her in the early days).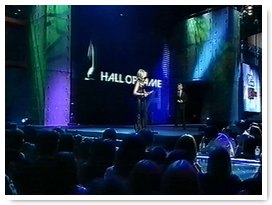 She thanked sister Rona who had chaperoned her "which is kind of funny really," and her dad. Her mother Irene, who was there in the audience, received a round of applause. The camera focused on daughter Chloe and Olivia's boyfriend Patrick clapping and looking very proud (in her speech she referred to Patrick as "my special man").
Ending with "I love you Australia" her speech went down a treat. The ceremony also had a nice 5 minute introduction showing Olivia clips throughout her career although it was written from a very American perspective.
Olivia guests on Rove's show for the second time in 2002. They talk about the ARIA Awards which Rove hosted. After Rove had congratulated Olivia on her ARIA Award Olivia, in her typical style, congratulated him back on his fantastic job as the host. Rove was curious about her chat with Kylie Minogue at the Awards, they chatted about their schedules and Australia in general but didn't mention the reports that Kylie was going to star in Grease 3.
The highlight is the presentation of Olivia's gold record for her new duet album "2."
Olivia spoke about her recent trip to the Melbourne Cup where she took the advice of journalist and placed a $12 bet on the number 2 horse (after the name of her album). The horse won!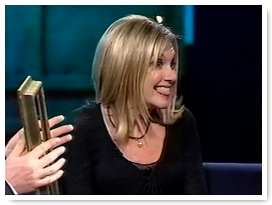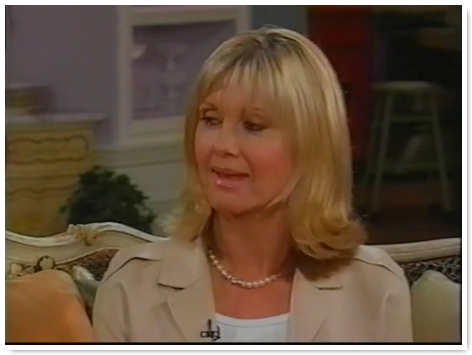 Sharon Osbourne introduces Olivia as "a fellow cancer survivor", Sharon having had bowel cancer a year or so ago. Olivia is there to promote a new breast cancer examination kit called "the Liv Kit". It magnifies any changes in the breast 10 times and consists of a bag filled with a gel-like substance which is placed over the breast.
Olivia brings her cute dog "Rouge" dressed in a pink ribbon in honor of breast cancer awareness month. Olivia's daughter Chloe is mentioned briefly having secured a recording contract and there's a very brief mention of Olivia's tour.