04-02-2016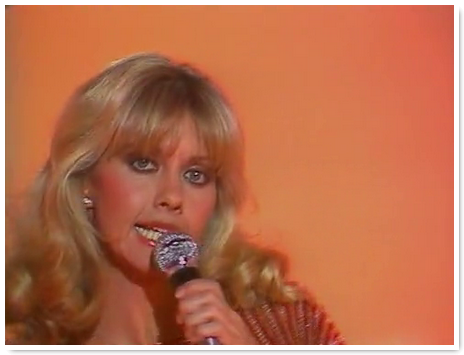 Shortly after Grease and Totally Hot were released, Olivia embarked on a concert and promotional tour in Australia, Japan and Europe. During her French stop, she taped several performances that ended up being aired on various shows in late 1978.
Les Rendez-Vous du Dimanche was aired very sunday afternoon and hosted by Michel Drucker. It was mainly an entertainment show, dealing with music, movies and television.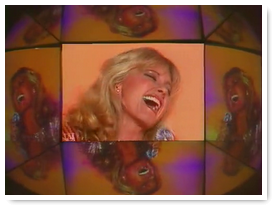 Three songs were taped for this program and the first two (Totally hot and A little more Love) were aired on December 10th. Olivia seems to struggle vocally - this was at the time when she came down with the flu and ended up being in hopsital after a hectic schedule, promoting her music around the world.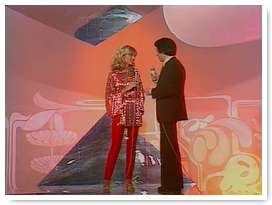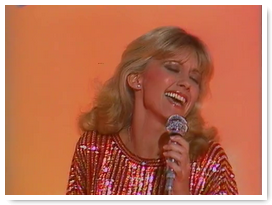 On this first Les Rendez-Vous du Dimanche appearance, Olivia gives a short interview between her two performances, talking about her family, the beginning of her career in Australia and her interest in French cinema, mentioning Claude Lelouch and François Truffaut.
05-02-2016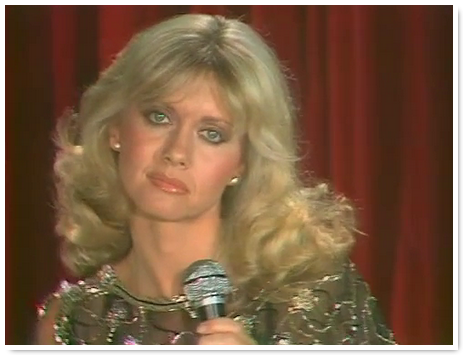 As I mentioned on another 1978 article, Olivia taped several performances in France that year, and this is one of them : A little more love.
We're led to believe that singer Michel Sardou proposes to her, as Jean-Claude Brialy asks her if she does indeed plan to marry Sardou and she simply answers "Michel Sardou ? Pas question !" (which could be translated as "no way"), but obviously Olivia's bit was taped separately.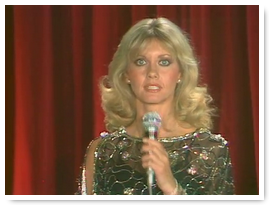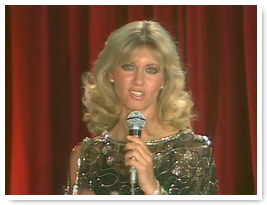 06-02-2016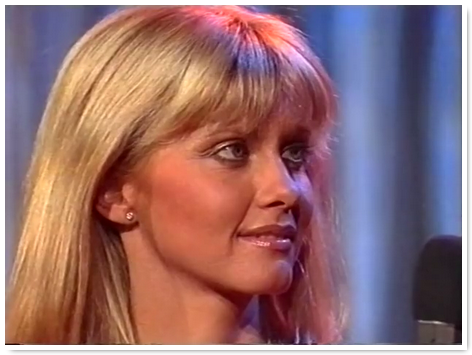 Olivia also stopped in Germany during her European Totally Hot tour, and performed Totally Hot in a show called Rock & Pop.
There's a short interview where she explains how thrilled she is to be part of the world's top ten favorite singers (according to a magazine poll) and how she does not think her success is a result of the "disco boom" as Grease really isn't disco !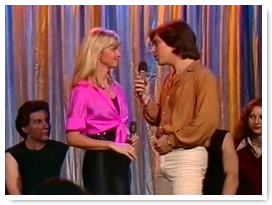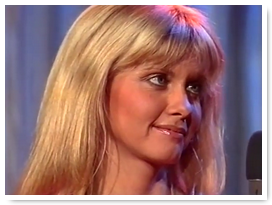 The performance is abslolutely perfect, from Olivia's outfit (also worn on the single's European cover) to her vocals. What strikes me the most in this appearance is the contrast between her sweetness during the interview and her "agressive" attitude during the performance. Stunning.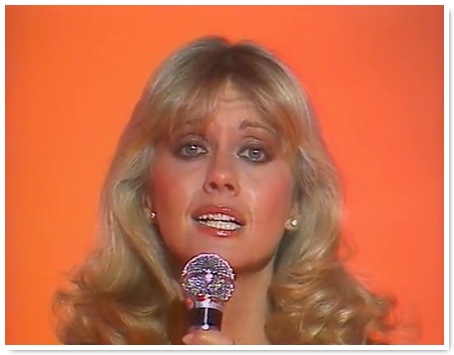 This is Olivia's second appearance on this show, and this Hopelessly devoted to you performance is the last to be aired of those she taped in late November that year. She's wearing the same red outfit as on her previous appearance.
French comedian Raymond Devos was the main guest on this episode, and we can see him watching Olivia's pre-recorded performance as the song goes on, which can be a bit distracting.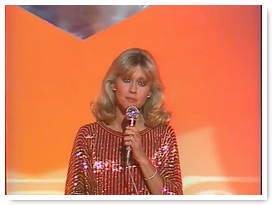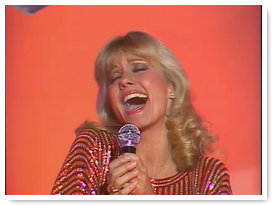 11-02-2016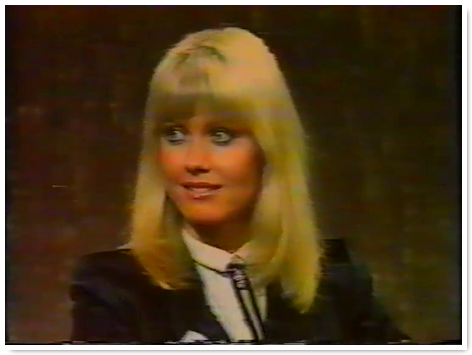 Olivia is a guest on Michael Parkinson's 200th show. Michael Parkinson is a respected chat show host in the UK and he's still going strong in 2003.
Olivia is adorable on this and very modest about her recent success in Grease. She's also joined by the Hollywood great Gloria Swanson. Gloria offered Olivia some advice - not to take sugar in her tea and Olivia has been trying to follow this advice ever since.
Parkinson asks Olivia about future movies and whether she's ever been asked to appear nude. Olivia says no as they know she doesn't want to do that. Hustler magazine had recently offered Olivia a million dollars to pose nude but Olivia had turned them down thinking it "vulgar". Gloria is so taken with Olivia that she calls her "so lovely".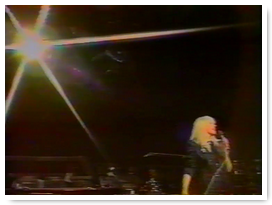 Olivia performs her sexy song A little More Love and then Dame Edna Everage is the next guest. Olivia gives Dame Edna an Australian badge with the icon of three ducks going up a wall (?). Olivia cracks up at Dame Edna's humour throughout.
Elton John is the final guest and jokes about his and Olivia's supposed romance. Some bathrooms in New York (called Johns) are labelled Elton for men and Olivia for the women.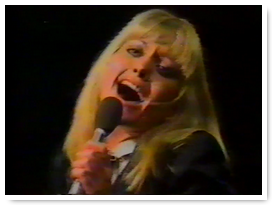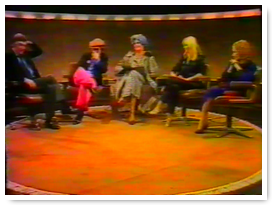 16-02-2016
These are clips of Olivia recording the Totally Hot track Borrowed Time. This footage is originally from an interview by David Sheehan, but this is only the recording footage.