04-02-2016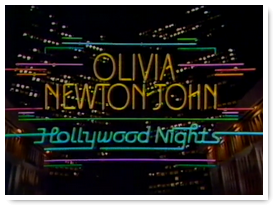 On April 14th. 1980, ABC offered their viewers a very "Hollywood" evening with the 52nd Academy Awards Ceremony.
Leading up to it, Olivia Newton-John's music was showcased in a 1-hour television special, with the help of many guests : Andy Gibb, Cliff Richard, Elton John, Toni Tenille, Tina Turner, Peaches, Karen Carpenter, Ted Knight, Dick Clark and Gene Kelly.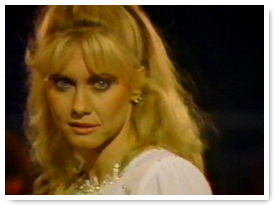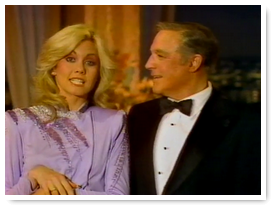 At that time, Olivia was long done with promoting Grease and her Totally Hot album. She only had a single out - the lovely duet with Andy Gibb I can't help it - and had recently wrapped her second major movie Xanadu with co-stars Michael Beck and Gene Kelly, so even though she was planting the seeds for her upcoming musical venture (the Xanadu soundtrack), she wasn't that much under the pressure of promoting new material (with the excpetion of her duet with Andy Gibb and the Xanadu song Suddenly, performed with Cliff Richard).
The special included songs from Grease and the Totally Hot album as well as some other artists' covers : the Eagles, Bob Seger, Elton John and Buddy Holly. Olivia also performed a parody of the jazz/blues classic Makin' Whoopee with Gene Kelly, changing the lyrics to Makin' Movies and dealing with Olivia's dream of producing a musical.
The show was aired internationally and did very well in the ratings, as did her two previous US television specials on the same network. It is to be noted that Tina Turner's appearance on Olivia's special helped her sign a contract with then Olivia's manager Roger Davies, who ultimately helped her to go back into the spotlight.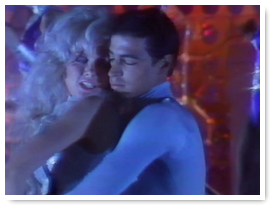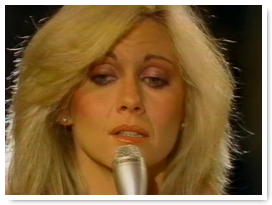 Credits :
executive producer : Lee Kramer
produced by Alan Thicke
directed by Jeff Margolis
choreographer : Kenny Ortega
costumes designed by Fleur Thiemeyer
musical director : Lee Ritenour
music consultant : John Farrar
Hollywood Nights
Deeper than the Night / Hopelessly devoted to you / A little more Love
Skit (incl. Let me be there)
I can't help it (w. Andy Gibb)
Oh Boy! (w. Andy Gibb, Cliff Richard & Elton John)
Suddenly (w. Cliff Richard)
Makin' Movies (w. Gene Kelly)
Gimme some lovin'
Candle in the Wind (w. Elton John)
Little Jeanie (Elton John)
Heartache Tonight (w. Toni Tenille, Tina Turner, Peaches, Karen Carpenter, Andy Gibb, Cliff Richard & Elton John)
I honestly love you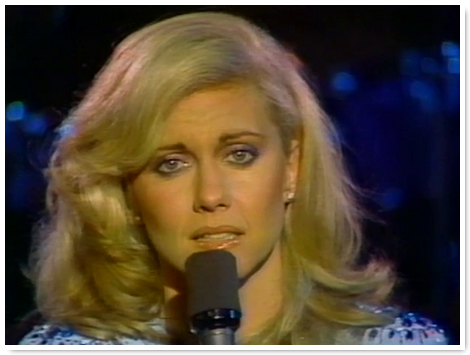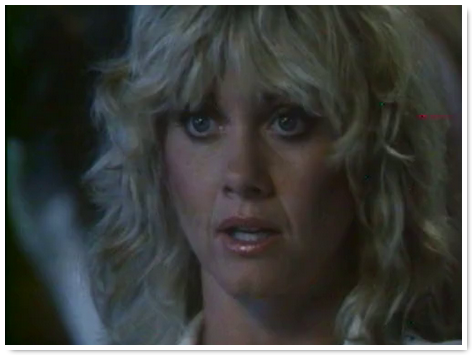 Now this is a real gem : a 23 minutes intimate interview with a very relaxed Olivia, filmed at her Malibu ranch to promote Xanadu. This program, produced in June of 1980 and aired in France in November, was shown internationally under the title "A Superstar Profile".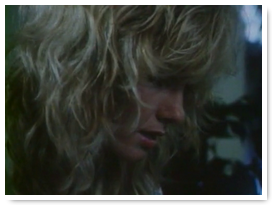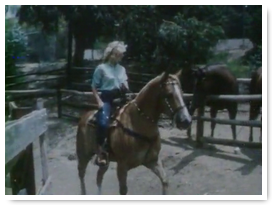 You'll see Olivia riding her horses, playing with her dogs, driving her car, playing an unidentified song on the piano with her Irish setter Jackson sitting around...
She mentions fame, Toomorrow, her parents speaking in German so she wouldn't understand when they'd have an argument...
I've seen A LOT of Olivia Newton-John interview, yet very few come close to this one when it comes to intimacy and Olivia being that much open.
Various songs are played throughout the program : Magic, Suddenly, I honestly love you, Loving you ain't easy, as well as video clips from Grease and Xanadu.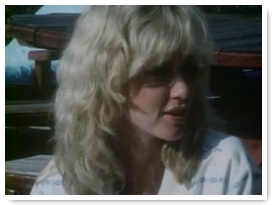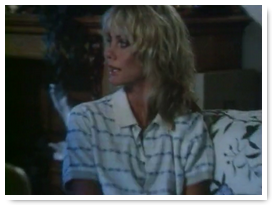 06-02-2016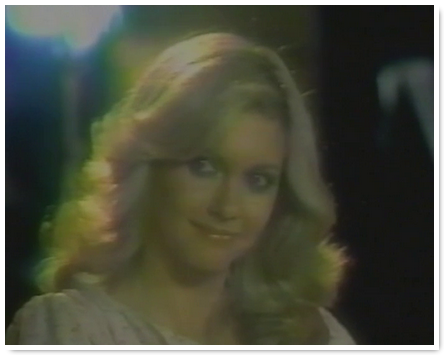 This TV special was made to promote Olivia's 1980 film Xanadu. It's a great look behind the scenes including interviews with Olivia, Gene Kelly, John Farrar, Jeff Lynne (of ELO) and Michael Beck.
There's also rare footage. Originally the ballad Suspended in Time was to be filmed with Olivia (Kira) singing to Michael Beck (Sonny). The ending was also changed for the movie. The one shown in this TV special featured Olivia dancing with Gene Kelly and then been spun into Michael Beck's surprised arms with Olivia asking him originally "do you come here often?"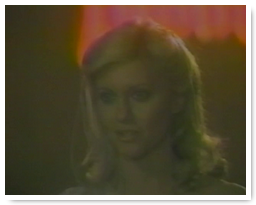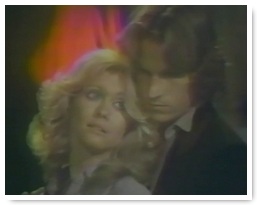 We also get a behind the scene look at the filming of the Fool Country sequence. Olivia and Gene talk about the differences between filming Cover Girl and Xanadu. Back in the 40s Gene was part of a team under contract to the movie studio so there was no need for the long task of casting dancers etc.
The ending of the TV special ends with great footage of the wrap party.
07-02-2016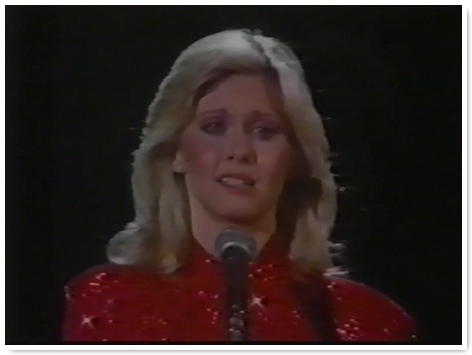 Olivia co-hosts this with Wolfmann Jack to promote her Xanadu movie. Olivia opens the show with Magic dressed in a nifty white shorts combination. Her costumes for this are spectacular without being garish - pure class. This also features a rare performance with The Tubes of Dancin'. This was specially filmed and this version isn't in the movie Xanadu. Olivia plays all the three singers in the girl band which must have taken some choreography.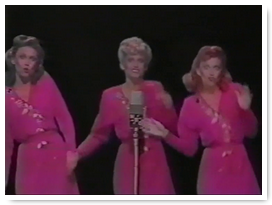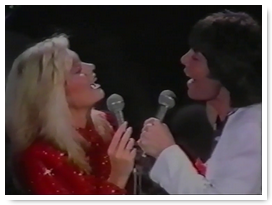 Cliff Richard is there to lend support for Suddenly. There's lovely renditions of Suspended In Time (Olivia sheds a tear or two) and a grown-up Don't Cry For Me Argentina. All the songs are mimed. During the show Olivia is delighted to learn that Magic has reached the number one slot!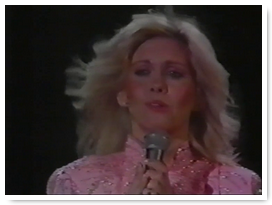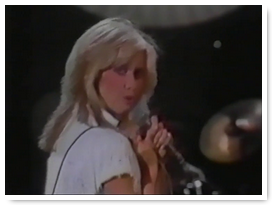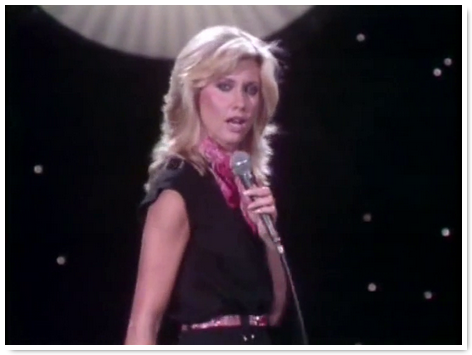 This was most likely filmed at the same time as the footage aired the week before in the same show. Olivia performs Magic from the Xanadu soundtrack in a black outfit.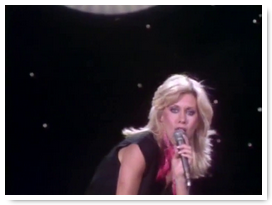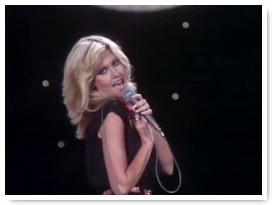 16-02-2016
Olivia gave an interview to Mike Douglas to promote Xanadu. She also meets cameraman Bob Erbeck who happens to be a huge Olivia fan, and gets a gold record for her hit single Magic.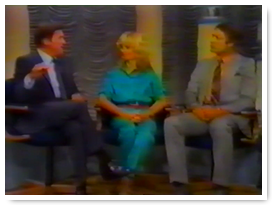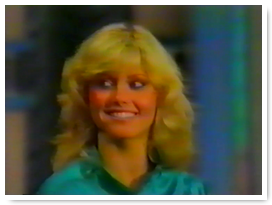 18-02-2016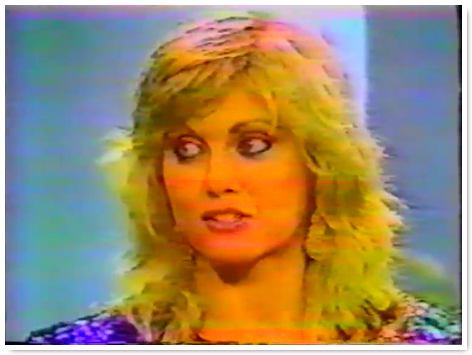 Olivia came on this Australian show to promote Xanadu. The Screen Actors Guild in America were actually on strike. However, Olivia as a member, did not want to cancel her trip to Australia (probably planned many months in advance) and made the excuse that she was going to promote the soundtrack of Xanadu rather than the movie. In hindsight this would have been a better idea since the soundtrack did so much better!
Earlier that day Olivia had been given the key to Melbourne and footage of this is shown. A young girl gave her flowers and, like many fans in Olivia's presence, became tongue-tied.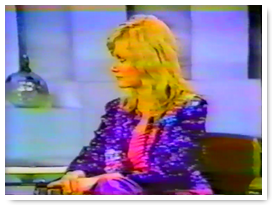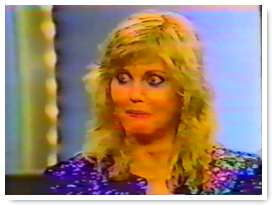 The host, Don Lane, asks Olivia about Allan Carr. He mentions that they'd fallen-out but made up during a plane flight from LA to Australia for the Royal Command Performance. Press at that time reported that Allan Carr had thrown Olivia off his latest movie as her demands were too high. Olivia didn't confirm or deny the falling-out but said they hadn't seen each other for a while and that they ended up sitting on the floor of the plane eating spaghetti!
Olivia also told how she'd managed a family boat trip to Manly for fish and chips without being recognised. The lady in the chemist even asked her if she knew that she looked like Olivia Newton-John, to which Olivia replied "I get that a lot".
Another Australian celebrity, Bert Newton, joined them dressed as John Travolta which Olivia found very amusing. And a gentleman called Sir Eric also joined in as he also wanted to meet Olivia.