05-02-2016
Souvenirs Souvenirs was the French version of US TV series Portrait of a Legend which was produced and aired in the US in the early 80s, the interview bits used in this version are basically the same as on the original one.
There are some differences though : the French host was singer Johnny Hallyday, while the original program was hosted by James Darin. But most interestingly, some of the music clips are somewhat different : the French version includes an almost full version of Maybe then I'll think of you performed at the 1973 Tokyo Music Festival (only the intro is missing), they used the Australian Royal Variety Concert for Hopelessly devoted to you instead of the one from Hollywood Nights, and the Have you never been mellow clip is a bit of a mystery to me, as I've never seen it anywhere else.
Otherwise, it's basically the same program : a look back at Olivia's career up to that point (this was aired in the US in August of 1981, so Physical was not yet out even though she already wears the then new hairstyle) where she reflects on her winning a talent contest at the age of 14, creating the Sol Four group, John Farrar's songwriting and her expectations for the future.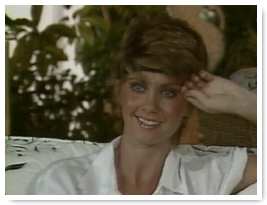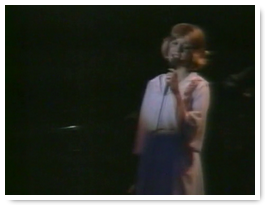 This version is subtitled in French, I'll upload the original US version eventually.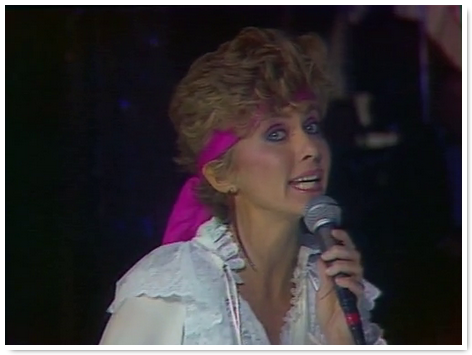 Olivia was in France for her birthday in 1981 as she was promoting Physical around Europe. The show was simply called Stars and was hosted by Michel Drucker, who Olivia already met three years earlier in Les Rendez-Vous du Dimanche.
Olivia was the penultimate performer on the show, followed by french singer Johnny Hallyday who performed three songs.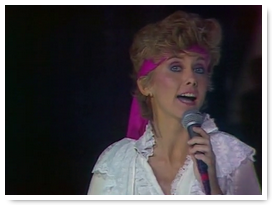 Olivia sings Physical live with the typical aerobics choreography (losing an earring in the process) and gives a short interview, in which Michel Drucker basically asks the same questions he did in 1978. At the end of the show, Olivia, Johnny Hallyday and Michel Drucker are joined by all the other guests (including Sheena Easton) to present Olivia with a birthday cake before she gives Johnny Hallyday a gold record for the album he just released.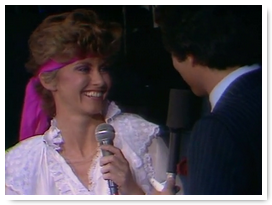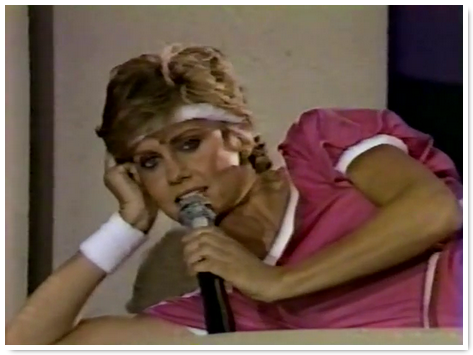 In September of 1981, Olivia launched her new single Physical in the TV series Solid Gold, which was similar to American Bandstand, only to include a group of dancers who'd perform choreographies to the current top ten hits. A year before that, Olivia duetted with Andy Gibb on two of his singles : I can't help it and Rest your love on me. As he was hosting the show at the time, Olivia performed a live version of the latter, similar to the single version (as opposed to the one they performed at the 1979 UNICEF Concert where Olivia started the song instead of Andy).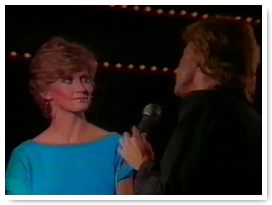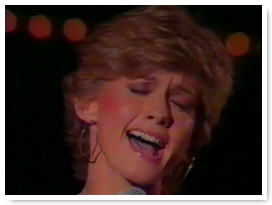 She also performed Physical for the very first time, joined by Solid Gold dancers, especially Tony Fields and Alex Cole. This performance set the whole aerobics tone designed to tame the lyrics' sexual innuendos down. Although lipsynched, the performance is very energetic and differs a lot from anything Olivia had done before on television (or musically, for that matter).
07-02-2016
This is bascially the same program as Souvenirs Souvenirs. Some differences are notable though, especially some of the music clips, and a bit of the interview, conducted my Maria Shriver.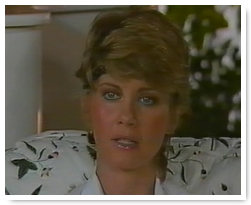 John Farrar also makes a short appearance to discuss his songwriting.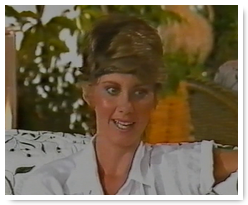 12-02-2016
Olivia gave a short interview in Good Morning America in 1981 to promote her Physical album. She discusses her change of tastes and her new hairstyle.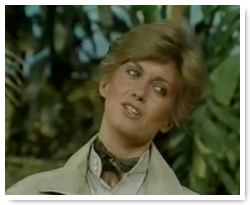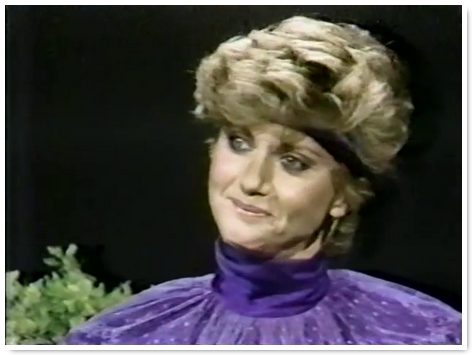 Olivia performs a lovely live rendition of The Promise from her Physical album. The during the interview she talks about the experience of swimming with the dolphins for the video. She describes their sense of humour and intelligence "They're beings not animals at all." The dolphins flirted with her and one tried to push her out into the deep water but she told it to stop and it did!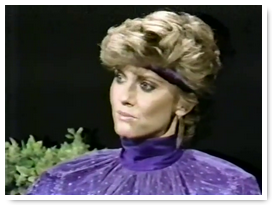 She talks about the gossip that surrounds her regarding male suitors. She only has to be photographed with a male and the press reports that they are going out. She tells the host Tom Snyder "it'll be me and you after this show" Tom replies "You want it, you got it!"
16-02-2016
Olivia performed Make A Move On Me and Physical live in this Japanese TV program.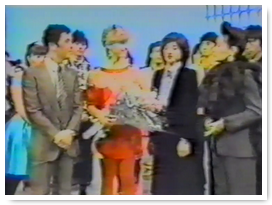 24-02-2016
This is a mix of various appearances from Italy in Popcorn and Happy Circus where Olivia promoted her Physical album in late 1981.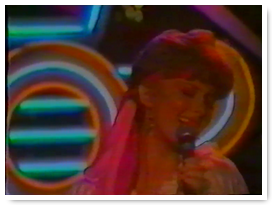 Performances of Landslide, Physical and Carried Away are included, as well as some interview bits.
27-02-2016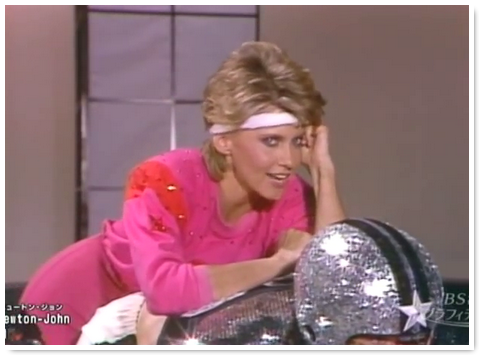 Olivia performed Physical with the Football players after a short interview/skit with Bob Hope.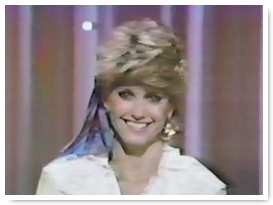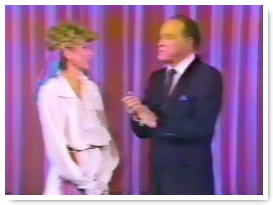 They quickly talk about Grease, which had been aired on US television shorty beforehand.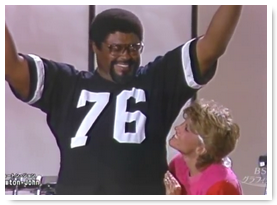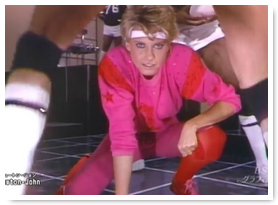 05-04-2016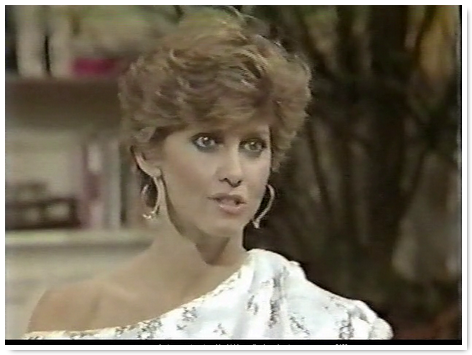 Merv's first words are to compliment Olivia on her "early Roman" dress calling it a "definite mini." Olivia points out that she is wearing shorts underneath so she's "decent". He also comments on her 10s: "tenth year in showbusiness," "tenth album" and even calling Olivia herself "a 10". As Olivia points out it's actually her sixteenth year in showbusiness but ten years of hits.
Merv impresses Olivia with his choice of favourite song of hers – "Don't Cry for Me Argentina" Olivia recorded this in 1976 (for her Making A Good Thing Better 1977 album) before Evita even came to America. When she first heard the song she decided she really wanted to record it. Her producer John Farrar was in Australia at the time and he flew especially to Vancouver. They recorded it there in one day with a hundred-piece orchestra. Unfortunately, Olivia couldn't release her version as a single because she was on the same record label as the original Evita version.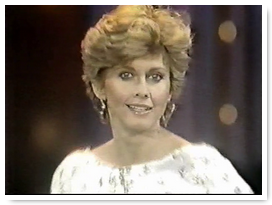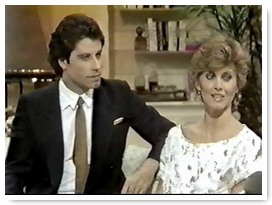 They show footage of Olivia receiving her Star on the Hollywood Walk of Fame and her slightly cheeky speech thanking the Chamber of Commerce for "agreeing on something" which raises a laugh from the audience.
John Travolta joins Olivia later in the show. They discuss whether fame has changed either of them. Olivia reckons that it changes your life but it doesn't change you inside. John Travolta disagrees and says, "It changed me. I'm happier." This gets a big laugh from everyone. John is very relaxed during this show, he was noted for his shyness at the time. He even says, "with this group I feel outgoing."
An appearance by the Carpenters also adds to the evening especially now Karen is no longer with us. Olivia, Karen and Richard first met in London at Annabel's in the early 70s. Karen and Olivia talk about a recent boating trip they took together with their partners. Olivia suffered from seasickness, the boat broke and they had to spend the night in a cockroach-filled hotel. Despite this they seemed to have had a great time!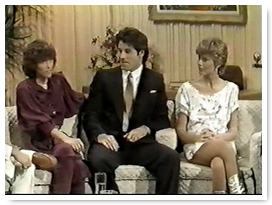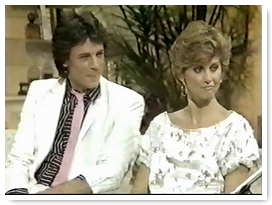 Olivia performs The Promise, Make A Move On Me and they show the Physical video. Olivia mentions the two songs that mean something personal to her on the new Physical album: Silvery Rain and of course The Promise.
Other guests were fellow Australian Rick Springfield and dolphin expert Toni Lilly. At the end there's a cake in the shape of "10" for 10 years of hits or in fact Olivia being a 10.