05-02-2016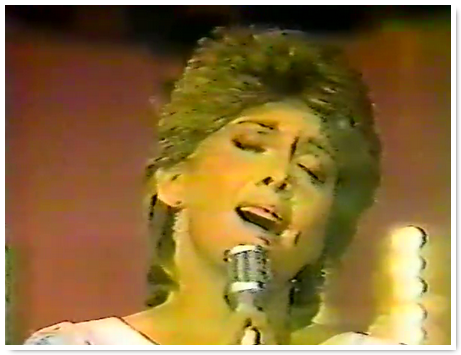 Olivia appeared on this Mexican television show in 1982 during her Physical Promo Tour. She performed The Promise (The Dolphin Song) and Love make me strong on a set that featured her name in big light letters in the background.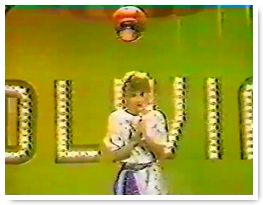 10-02-2016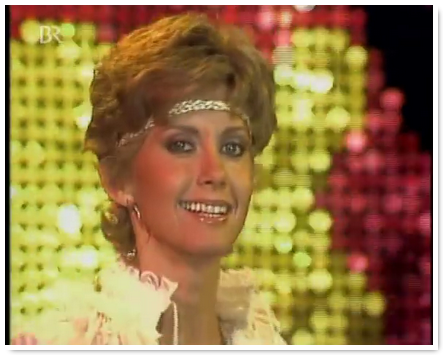 Olivia appeared on German TV show Musikladen as part of her Physical promo tour during the fall of 1981, performing Make A Move On Me.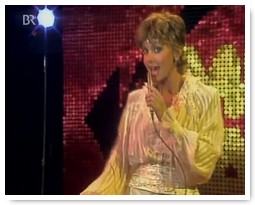 This is a short interview Olivia gave to Molly Meldrum for his Australian music TV show Countdown to promote Make A Move On Me. She discusses her new hairstyle and her Landslide video featuring Matt Lattanzi. She thought Landslide was going to be the next single from the Physical album, but learns it's actually Make A Move On Me.
11-02-2016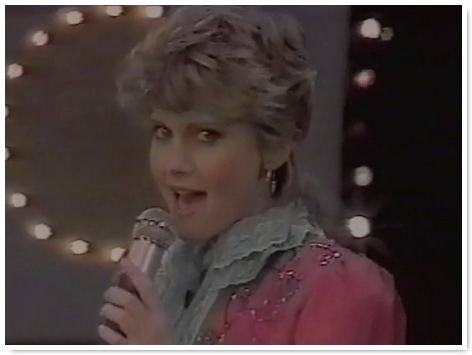 Olivia visited Caracas, Venezuela for a promotional visit for her album Physical. This TV appearance is noted for her performance of Silvery Rain and for dancing a Venezuelan traditional dance called "Joropo" with the host!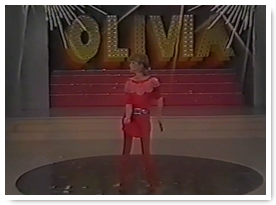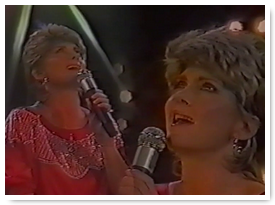 Although Olivia mimes the songs (Landslide, Carried Away, Make A Move On Me, Silvery Rain & Physical) it's a very energetic performance and Olivia looks great in black pants and colorful blouses. She gets the studio audience clapping along to Physical. The TV program took some care with the set and Olivia's name is up in huge lights.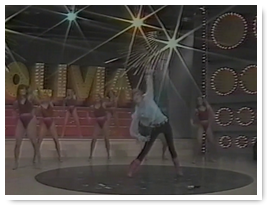 12-02-2016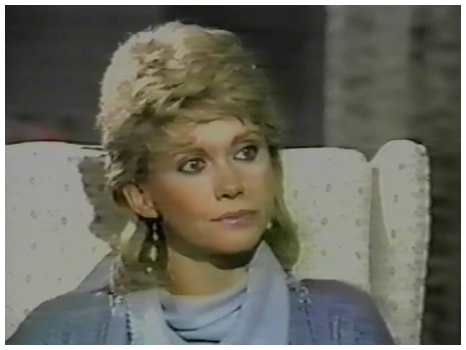 An interesting interview, although it feels that the interviewer is talking more than Olivia! Topics covered include movie roles that never happened, Olivia's ambition for the role of Evita and security. There's also a brief look behind the scenes at Olivia putting on her make-up and almost entering the wrong door to the studio.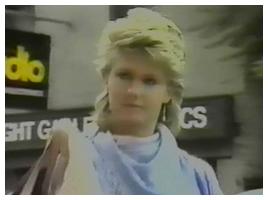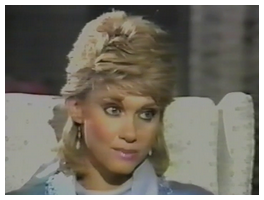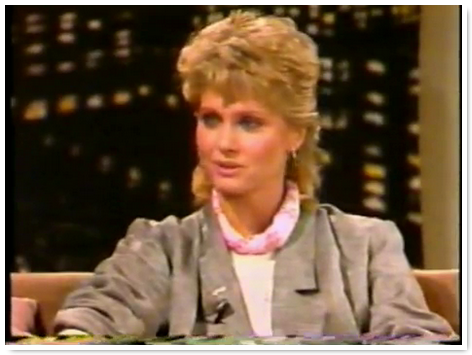 Olivia appeared on this TV show whilst in South Africa for her Physical tour. The programme shows footage of Olivia arriving with boyfriend Matt Lattanzi at the Jan Smuts airport (now Johannesburg International Airport) the airport is crammed full of fans!
The interview covers the Physical TV special which took 3 months to film and clips of Physical and Grease are shown.
Olivia is asked her opinion of Grease2. This was before it got the panning by some critics. Olivia doesn't appear over-enthusiastic but describes it as "fun" and she thinks it'll do well. She says that a comparison with the first movie can't be made and that it would always be difficult to do a follow-up.
Olivia talks about her OBE in 1979. She remembers that the Queen was wearing pink cashmere and pearls. She also repeats the story of falling down the stairs in the royal bathroom. Even Princess Margaret (the Queen's sister) commented on this when she met Olivia at a movie premiere a few days later "I believe you fell down the stairs in the bathroom."
Olivia is asked about her love life and Matt appears briefly on screen, both agreeing that their romance is going well.
Matt Munroe is mentioned as Olivia and Pat Farrar were an opening act for him in South Africa. Olivia can't remember the exact date but it was between 1966-1968.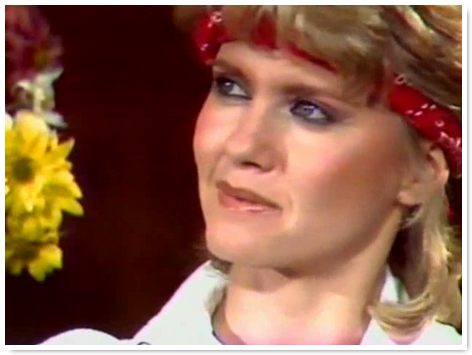 This is Olivia's second interview in South Africa. Several clips from her career are shown throughout the show.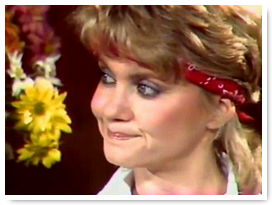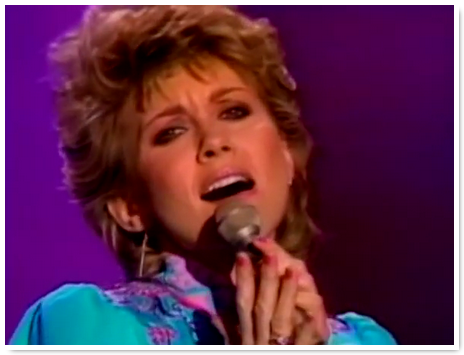 Olivia presents a segment about Australian music along with Rick Springfield and Andy Gibb. She also performs Make A Move On Me.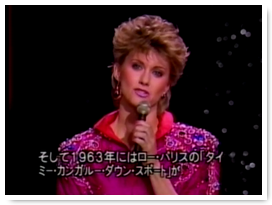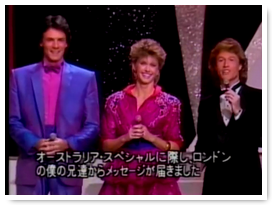 24-02-2016
This is a mix of appearances Olivia made in Brazil to promote her Physical album, including performances from telenovela O Jogo Da Vida.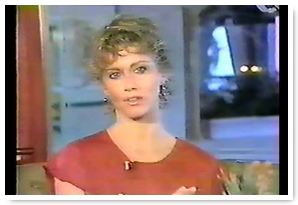 The songs performed are Physical and Landslide. A short interview is also featured.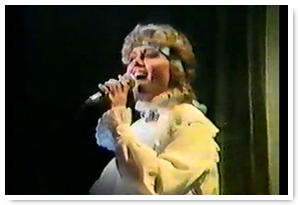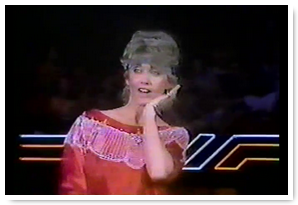 27-02-2016
Taped in December of 1981, this was aired in early 1982. Olivia performs Physical (mimed) and Make A Move On Me (live). A group of Japanese singers also performs a medley of Olivia's previous hits.