05-02-2016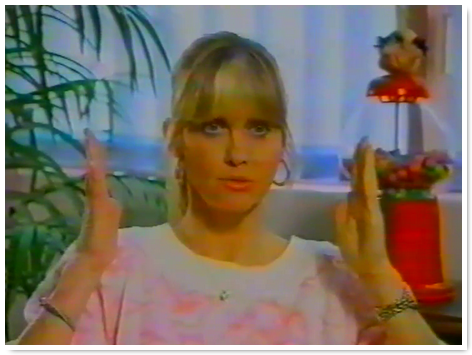 This is a short interview filmed in 1989 to promote Olivia's Warm & Tender album. I have absolutely no information about what show it's been aired on.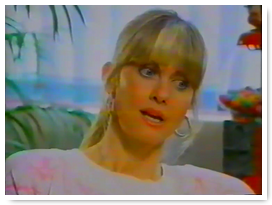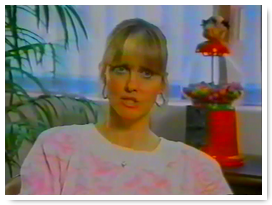 Olivia talks about motherhood, being a Goodwill Ambassador for the UN and her thoughts about environmental issues. Clips from the Reach out for me video are shown.
11-02-2016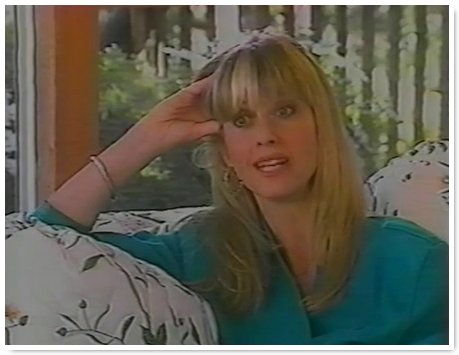 This is wonderful - a TV special about Olivia's 1989 album Warm & Tender produced by VH1. Olivia talks about the album, her environmental concerns, her love of animals and filming the video to Reach Out For Me. The special starts with a montage of Olivia's career to date, this is taken from her 1982 live video but updated to include the Soul Kiss album and the birth of Chloe. Olivia speaks about how this lullaby album came about - inspired whilst singing to Chloe trying to get her sleeping. The release of this album comes too late for Chloe as she's now 5 years old! But it'll always make a nice gift for new parents.
There's cute footage of Olivia grooming her horse and dogs. Judge, the horse we met in the Physical TV special and Jackson, her red setter, are featured. Jackson is now 15 years old so can't follow them up into the Malibu hills where Olivia is filmed riding.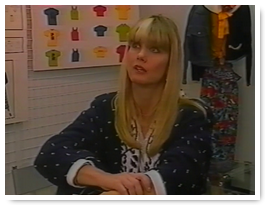 Olivia mentions her new role as United Nations Goodwill Ambassador for the Environment (1989 - 1993) and footage from a recent visit to the Amazon forest in Brazil is shown. We also visit Olivia at her then clothing business Koala Blue where she quips that she sometimes feels that she has too many clothes! We're also privy to Olivia's photo shoot modelling Koala Blue clothes.
The special ends with the filming of the Reach Out For Me video, the single from the album. Chloe is very briefly featured in this video. There's a behind the scenes look - attempts to organize the children will never be easy. It's funny to see the crew member hiding in the grass to let the white doves out of a basket just as Olivia walks by (in the finished poduct this is all carefully edited out and it looks completely natural). Over the end of the TV captions Olivia has added this message: "This program is dedicated to the children of the world and to the people who are striving to make our planet a better place for them to live"
27-02-2016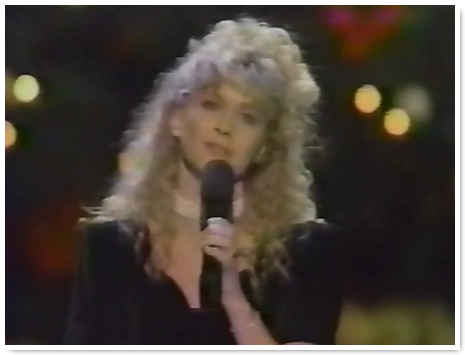 Olivia performed and helped host this charity concert, performing for President Bush and Mrs Bush and their family and friends for Christmas 1989.
Olivia joked to President and Mrs Bush that they held the record that century for most grandchildren of a President (11) but had a long way to go until they beat the record of all time of 41 grandchildren by President John Tyler.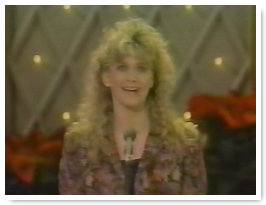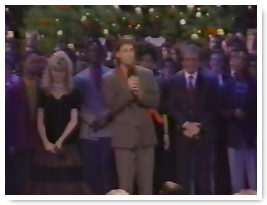 Olivia performed live Rocking (from Warm & Tender) and a chorus and verse of Silent Night. She also sang with the other guests and choir three traditional Christmas hymns.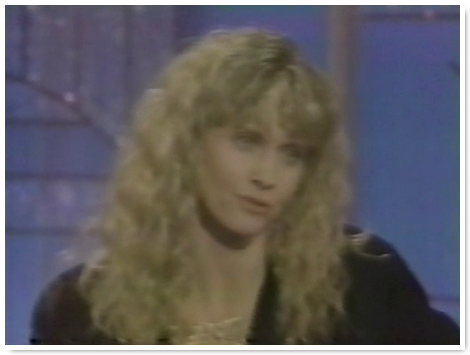 Olivia performs Reach Out For Me live and is interviewed by Arsenio. They discuss Olivia's Warm and Tender album and Arsenio teases Olivia about one of the environmental tips included with the album. He laughs at the image of glamorous Olivia Newton-John, Mrs Lattanzi, going to the shops with a string bag.