05-02-2016
Although it was released in Australia in 1994, Olivia's Gaia album came out in France in late 1995. She appeared on several television shows to promote it, including this one where she starts by performing the Smash Radio Edit of No Matter What You Do.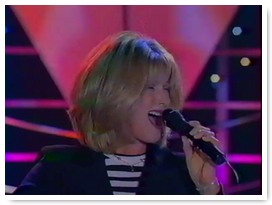 She also sat down with host Julien Courbet for a short interview, talking about her ordeal with breast cancer and her music being a big part of the healing process. Courbet then took the conversation to Grease, showing some clips from the movie and mentioning the video was commercially available. He also put a leather jacket and sang the first bars of Summer Nights with Olivia joining in. Next came french singer Francis Lalanne who duetted with Olivia on You're the One that I want amongst a group of dancers. This version was released on a dance music compilation.
10-02-2016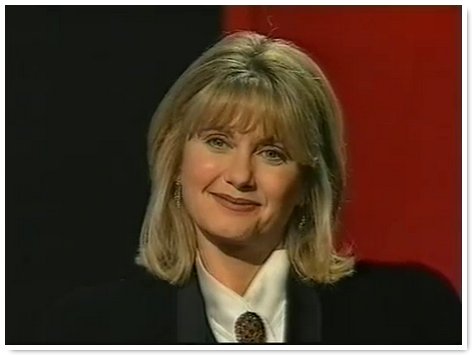 This was an in-depth interview by newspaper editor Andrew Neil conducted whilst Olivia was in England promoting Gaia in 1995. Andrew Neil, is noted for his hard-hitting interviewing technique but this interview was more light-hearted and there were many laughs.
Olivia, dressed in casual clothes, was surprised and delighted at many of the family and friends that the producers had found to appear (via satellite onto the studio screen). Olivia's first boyfriend, Ian Turpie, recited the lyrics to a rather rude but amusing song that Olivia used to sing when she was only 15. This produced hysterics from Olivia.
Cliff Richard, spoke about Olivia's sex appeal ("more sex appeal in her little finger than in the whole of Madonna"); and John Travolta was described as a great kisser by Olivia. Michael Beck, from Xanadu, made an appearance describing how Xanadu was the biggest financial loss suffered by Universal as of 1980. He did say how great it was to work with Olivia on the movie.
The interview was not without hitch. Andrew Neil wanted to probe into the details of Olivia's romance with a then married Bruce Welch. Olivia was clearly uncomfortable with his line of questioning - she was only 19 at the time. The interview at this point was edited and a commercial break was taken.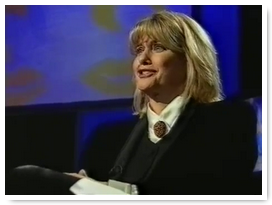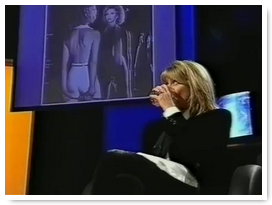 The album cover for Soul Kiss was brought up onto the studio screen causing Olivia to choke on her glass of water. Mr Neil questioned why Olivia had done this - it seemed to be where her career was going at that time but Olivia said she wouldn't have done that photo now as "it's so not me". It's to be noted that the scarf was firmly taped down!
Olivia's fight against breast cancer was discussed; Nancy Chuda emotionally describing some of Olivia's experience. This brought home to the viewer, despite Olivia's brave words, just how difficult this ordeal must have been for Olivia and her close friends.
The interview ended with a moving quote from Olivia's mother saying that, despite initial misgivings, how proud she was of her daughter.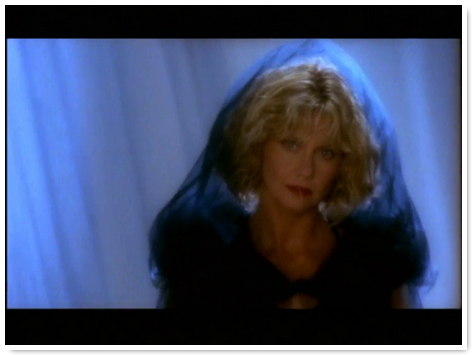 This is the music video for Olivia's duet with Cliff Richard from his 1995 album Songs From Heathcliff.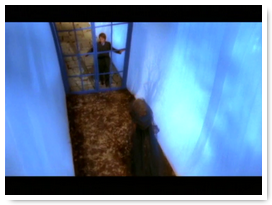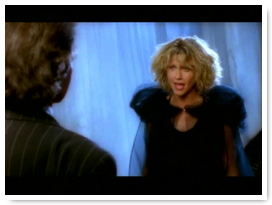 The video is very simple, Oliva and Cliff separated by a door in a long sort of hall.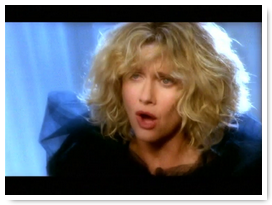 18-02-2016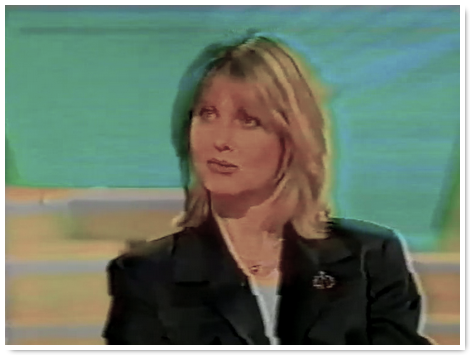 Olivia performs two songs on this lunch time show - Np Matter What You Do and Don't Cut Me down. Dressed in a black suit with big boots Olivia gives spirited performances.
The host is an old friend Gloria Hunniford. They show Take Me Home Country Roads from Top of the Pops and Gloria asks Olivia if this song opened doors in America. Olivia tells how John Denver on hearing that she'd covered his song invited her over to appear on his TV special. John Denver's TV special was filmed in Colorado in the middle of Winter. They filmed it in an igloo built in the snow but it was warm inside and had butterflies flying around. Steve Martin (before he became famous) played the banjo and Olivia remembers that he had a butterfly on his nose throughout his song. She also discusses her work early on in America with Dean Martin and Bob Hope.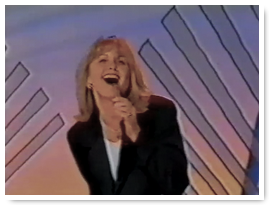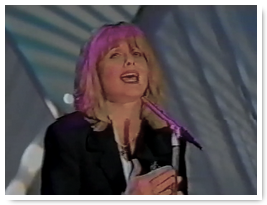 Talk as always turns to Grease. Olivia gave away the red shoes to a charity auction but still has the Grease Jacket and pants and hopes one day to try them on.
The interview ends with a performance of Don't Cut Me Down. This is the only song on Gaia that was started before her illness. Whilst putting together Gaia she listened to old tapes and found this song in a draw. It wasn't complete with only a chorus and four lines. It's about old growth forests but Olivia says you can also take poetic license and it's all about friendship and love.