04-02-2016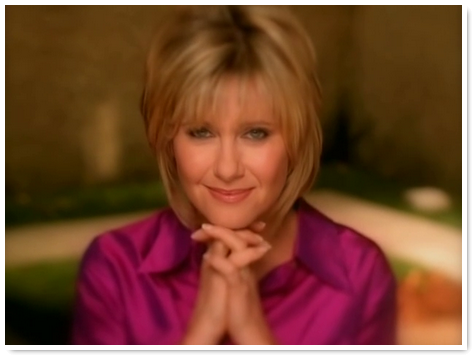 Olivia filmed this simple yet beautful video in 1998 (May ?) in Burbank, CA to promote her MCA Nashville Back with a Heart album.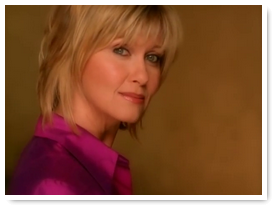 Precious Love wasn't released as a single in the US, yet the video aired mostly on CMT. The video has been added to Olivia's VEVO channel in late 2009 in digital quality.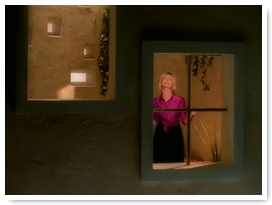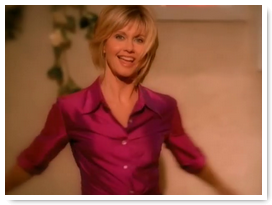 Precious Love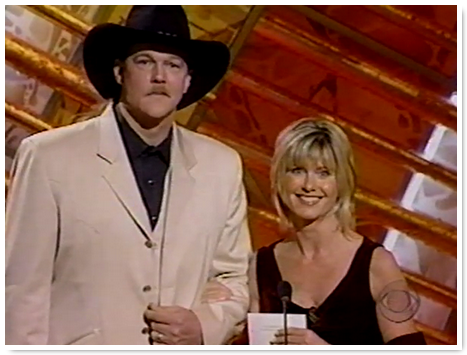 Olivia is joined by country singer Trace Adkins to present the Top Vocal Duo/Group Award to Brooks & Dunn.
Trace mentions his Top New Male Vocalist from the previous year, hoping it will lead him to having a similar career to Olivia's, as she won the Top New Female Vocalist award in 1973.

We can see Olivia is wearing the same velvet red dress that can be seen on the 1998 I honestly love you video and the Main Event DVD from that same year.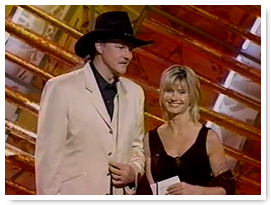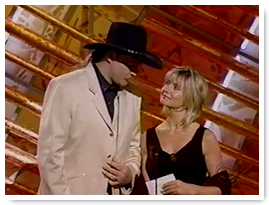 10-02-2016
Olivia was guest on daytime show The View. She was first interviewed solo about Grease re-release and her new album Back With A Heart.
Olivia was familiar with The View format; she told the delighted women presenters that she watched regularly and that it was just like having girlfriends around for a chat. One of the presenters returned the compliment as she was a big fan of Grease. She'd had even dressed up as Sandy 2 for Halloween (see pic). She urged Olivia to sign her Grease album.
Olivia joined in with Question of the Day: If you could be the lead singer in any band which would you choose? Olivia chose to be the fifth Beatle.
In the second half of the show Nancy Chuda joined Olivia to talk about CHEC. Nancy had a wonderful quote about chemicals in the products we buy "If you can't pronounce the words in the ingredients, why buy it?"
They talked about trying to prove that chemicals in the environment cause cancers. Olivia insightfully added that they want unconditional proof otherwise: "imagine what it would mean to the big companies, in America - the country of suing".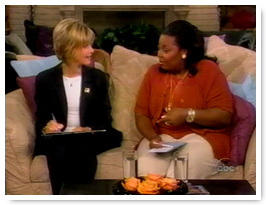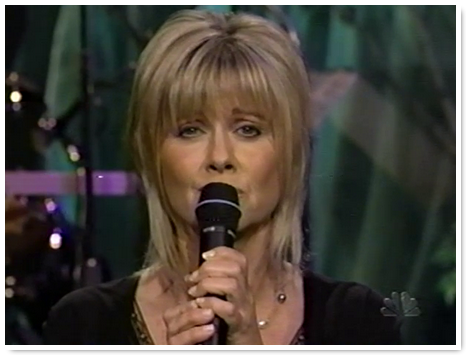 Olivia was guest on the Tonight Show to sing live I Honestly Love You and for a very short interview.
Dressed in black, Olivia delivered a beautiful rendition of the song. Jay thought so too as over the end credits he could be heard telling Olivia "That was terrific, they went nuts." He really wanted his Back with a Heart CD signing too and instructed Olivia to sign it on the CD itself (not on the inlay as she was about too).
About being voted one of 50s most beautiful People, Jay asked if any of them know whereabouts in the top 50 they come. Olivia replied that she didn't know but that she was close to 50 years old! As the photographer for People arrived to take her photo for the magazine Olivia was apparently clearing up the mess from her dog being sick.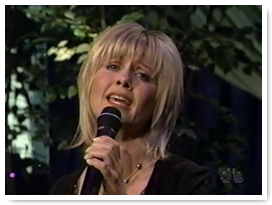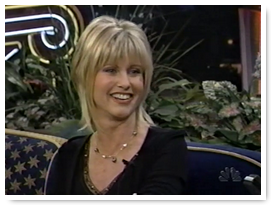 16-02-2016
Australian TV show Hey Hey It's Saturday showed some rehearsal footage of You've Lost That Loving Feeling to promote the then upcoming Main Event Tour Olivia did with John Farnham and Anthony Warlow.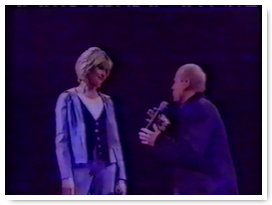 Olivia, John Farnham and Anthony Warlow performed live at the Australian President's Cup (golf tournament). George Bush, Snr and his wife Barabra were there and George made a point of thanking the three performers. They sang live, a wonderful acoustic version of Advance Australia Fair. It was obviously an extremely sunny day as all three wore sunglasses throughout their short performance.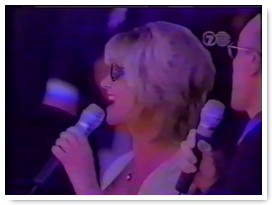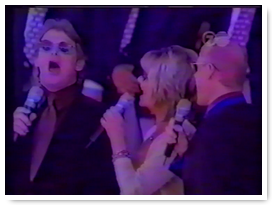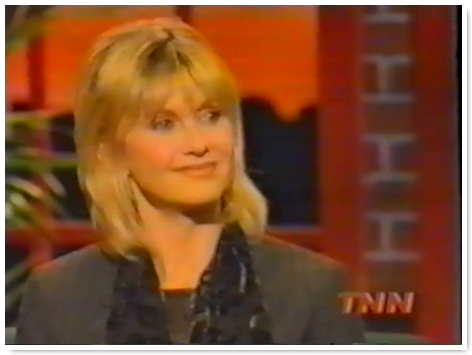 To promote her new album Back With A Heart and the re-release of Grease country music veteran Ralph Emery interviewed Olivia in front of a live audience in Nashville.
They discussed the phenomenon of Grease - Olivia has kept the black trousers, the leather jacket and her Pink Lady jacket from the movie but gave the infamous red shoes to a charity auction some years ago. Ralph and Olivia agreed that it was "strange" that her $125,000 salary for the movie was public knowledge. Ralph Emery with Olivia
One of her first radio interviews in the early 70s was with Ralph during which Olivia told him that she wanted to teach America how to make a proper cup of tea. Olivia then tells us just how to do that whilst making light-hearted fun of the British who have to make their tea just so!
A rare clip is shown of Olivia's acception speech for her controversial 1974 CMA Award. She was in London at the time so she'd recorded a videoclip.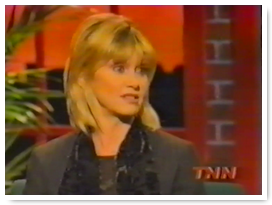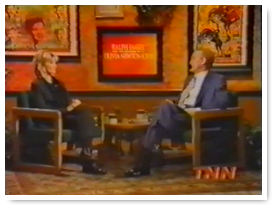 Her duet with the Raybon Bros - Falling is discussed. Producer Tony Brown asked Olivia to record this and she was given the song at 5pm needing to be in the recording studio just 3 hours later at 8pm. Despite the tight schedule the song turned out great!
Ralph asks Olivia about her new album BWAH. He considers it strange that 6 different producers were used for the album. Olivia said that this meant the album could be completed quickly, if only one producer had been used it may have taken 9-12 months to get the mix right. She also said working with different producers gave the songs different flavors.
On replying why she'd recorded a country album Olivia said that country was her roots, where she'd begun. Pop music today wasn't where she was but that she could relate to country music as it's more about the song and singer.
A nice interview with some interesting insights into Olivia's career but with a large concentration on her recovery from breast cancer.
18-02-2016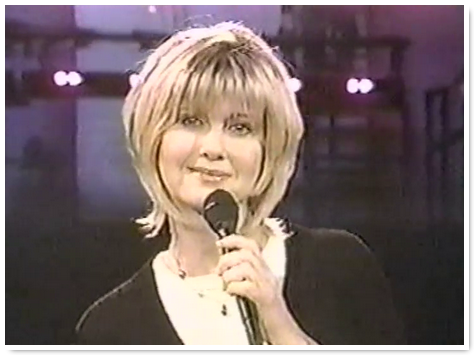 Olivia was guest on the Rosie O'Donnell Show to sing live I Honestly Love You and for a nice interview.
Rosie introduces Olivia by playing a medley of Xanadu, Have You Never Been Mellow, Magic and Physical.
Rosie and Olivia chat about the re-release of Grease and recall how they saw each other in a restaurant a few years ago. However, because they'd never formally met both were too coy to go over and say hi to each other. As Rosie summed it up: you feel a bit of a geek going over and saying "Hi you may know me I'm a celebrity too."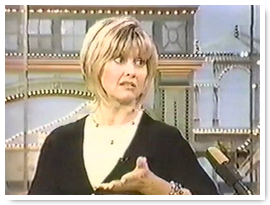 Rosie comments on Olivia's charming Australian accent and Olivia tells Rosie that she loves the New York accent - "it's fun". Rosie disagrees she think she sounds like a thug. They also discover that they both left school early and used to have nightmares about finding themselves in an examination not having a clue.
The highlight is a wonderful duet between Rosie and Olivia. To the tune of Physical they urge women to self-examine their breasts and to go for a mammogram. The song includes the lines: "Get a Physical, physical. Get yourself a mammogram".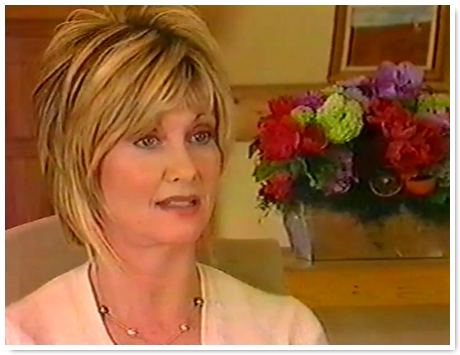 Short interview about Olivia's career, the Grease re-release, Back with a Heart and surviving breast cancer.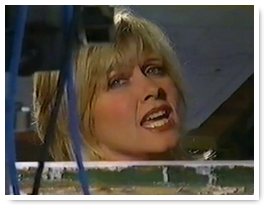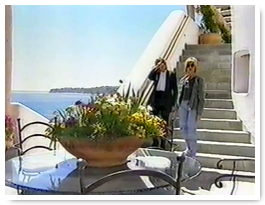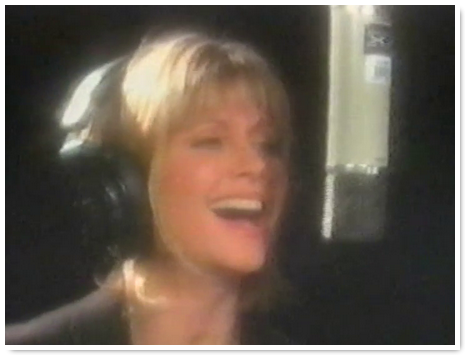 This was a charity single Olivia contributed to with other country music artists. There was a single released with proceeds going to Cystic Fibrosis Foundation. As there were many stars involved in the video not all of them could be in the studio together and Olivia recorded her part in LA.