04-02-2016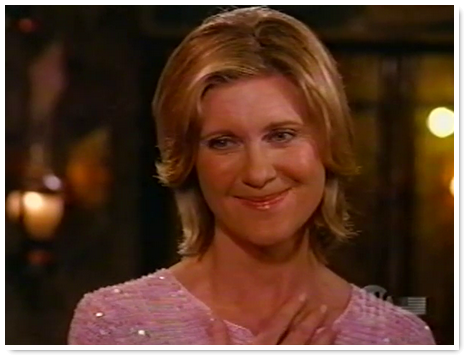 The Wilde Girls is a TV movie directed by Del Shores (known by Olivia fans as the Sordid Lives creator/director) starring Olivia, her daughter Chloe Rose Lattanzi and Swoosie Kurtz (Cruel Intentions, Pushing Daisies) about this woman who was a one-hit wonder and her daughter wanting to make it in the music business.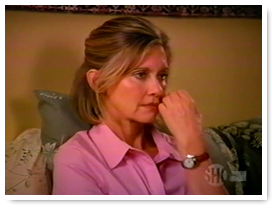 Doing its job as an entertaining family movie, The Wilde Girls is very interesting because of its soundtrack : Chloe performs two solo songs and a duet with Olivia called You loved me into it.
As for Olivia, she delivers acoustic versions of Bye Bye Blackbird and her own song Trust yourself from her 1994 Gaia album.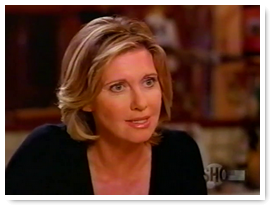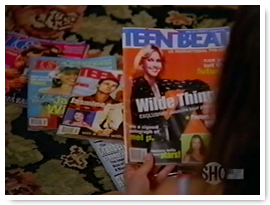 The Wilde Girls was released on VHS, DVD and VCD. Here is the promo spot that was aired on Showtime right before the movie.
10-02-2016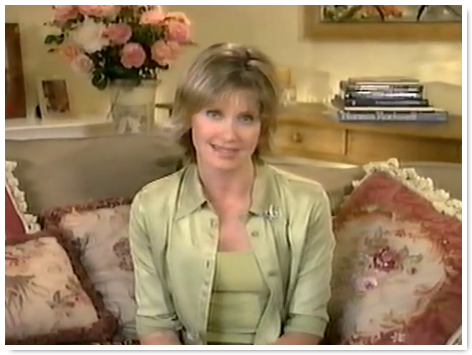 Olivia and Kelly Preston introduce this educational video from CHEC for parents with babies and young children. Also featured are Olivia's great niece (Emerson's daughter) Valerie Fifield-Hall and Kelly's daughter Ella Bleu Travolta.
Olivia is spokesperson for CHEC, a charity set up by her friend Nancy Chuda after the death of Nancy's 5 year old daughter from a non-genetic form of cancer.
Olivia hosts the video for a good 50%. Her song Somewhere Over The Rainbow is also featured (taken from her One Woman's Live Journey CD). Olivia and Kelly also helped write the script for the video.
More info on CHECNET.ORG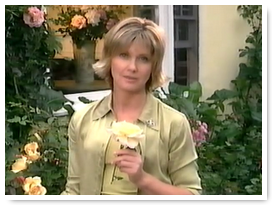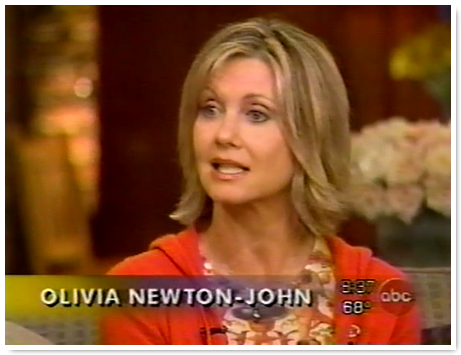 Olivia, Kelly Preston and Nancy Chuda appeared on Good Morning America to promote CHEC's campaign for labelling household products. The interview was very informative. Apparently, up to 97% of ingredients in household products, cleaners etc, are inert (ie trade secrets). So it's impossible to know what's in these products. 90% of chemicals used in the home haven't been tested for children who have weaker immune systems than adults.
When asked by the host, Dianne Sawyer, how they can prove that household products aren't safe for children Olivia answered that it's best to err on the side of safety and use alternate products in the home - ideas and suggestions are available in their new video "Under My Roof" (see www.checnet.org).
Dianne asks Olivia about her how she's doing after her breast cancer and Olivia answers with a smile but a quiet, humble "doing great, thank you."
Nancy Chuda gives Dianne Sawyer a CHEC pin which Dianne drops concentrating on the next show's link. Olivia picks it up and hands it back laughing. The show ends with Olivia and Kelly joining in with Good Morning America's dancethon.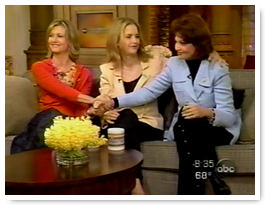 Olivia and Kelly Preston joined Rosie O'Donnell to talk about CHEC.
Olivia talked a lot during the interview (which is unusual when she's on simultaneously with another guest); the issue is so close to her heart. They promoted the CHEC video and the web site, www.checnet.org, which had half million hits so far from their previous day's promotion.
Rosie asked if there was scientific proof to link toxins in household products to childhood illnesses. It would add more credibility to the campaign if they could quote a couple of studies (such studies have been funded by CHEC) but as Olivia admits she's no scientist. It's common sense to err on the side of safety.
The charity book Hollywood Moms which features Kelly Preston, Olivia and Rosie O'Donnell and their daughters was mentioned and a copy of this and the CHEC video were given to the audience.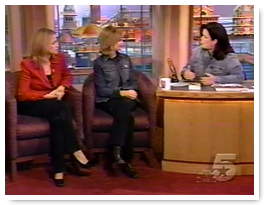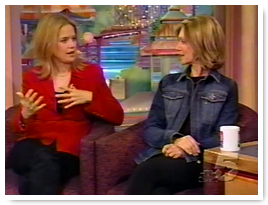 11-02-2016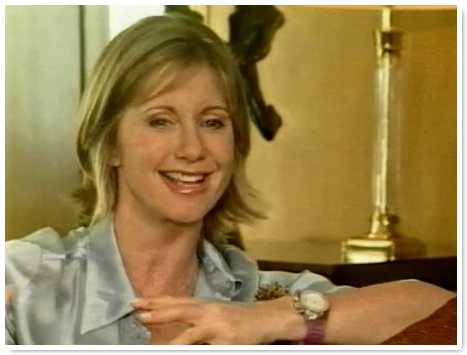 Review taken from Only Olivia newsletter July/Aug 2001
This interview was filmed for Renaissance Television, which is a Melbourne, Australian channel aimed at the senior market - although they class senior as over-45. The interview was recorded when Olivia was in Melbourne in April during a break in filming for her Showtime TV movie.
Sue and Olivia have known each other since the 60s and are clearly good friends. During the interview it was obvious they'd had some private discussions about some of the topics raised, most notably Bill Clinton owning some of Olivia's records. They also giggled at fun times together in London in the swinging-sixties.
Olivia dressed in blue jeans t-shirt and blouse and bare feet, looked very relaxed and happy curled up on the sofa next to Sue. They spoke about Olivia's amazing year 2000 including her invitation to sing for the Pope. Olivia got the call on Tuesday for a Thursday performance; she couldn't turn it down and took Chloe and Patrick. This was the first time during a televised interview that Olivia has explicitly mentioned her "boyfriend" Patrick by name.
After a 15 hour flight, a reporter at the airport told Olivia that the Pope wasn't going to be at the concert after all! Sure enough he didn't make it (due to his ill health) but Olivia, Chloe and Patrick had an audience with the Pope the next day. In the end this worked out better as they got to visit the Vatican.
Olivia was excited to meet the Pope, describing what she thought to herself on his entrance: "I said Oh My God it's the Pope" after realizing what she'd just said in the interview she laughed and added, "My God - I don't think I said that! I said yes it's the Pope." Even though she isn't a Catholic Olivia has a lot of respect for what the Pope stands for - goodness and spirituality. Chloe on the other hand was very nervous, her grandmother (on Matt's side) is Polish/Italian and a Catholic, she'd spoken to Chloe about it. Chloe got very emotional when the Pope laid hands on her and gave her the rosary.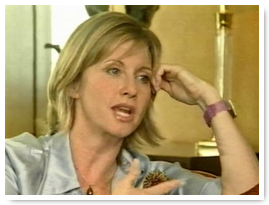 Sue and Olivia also talked about the charity benefit with the Clintons where Olivia sang. President Clinton gave a speech during which he said he owned Olivia's records.
Olivia spoke about the early days in London including the time she and Pat Farrar sang in Raymond's Revue bar in London - oblivious to the fact that it was a strip joint! Olivia can recall the year she moved to the USA as "being after the Eurovision in 1974" - obviously her experience at the Eurovision Song Contest in England remains in memory as one of the lows in the career.
Discussion moved onto Olivia's concern with the planet and her worries about the effect that we're having on it. She caught herself moving into the negative saying: "I don't want to go there. This is a happy show." Interestingly, Chloe is a vegetarian inheriting Olivia's love of animals. Olivia's breast cancer is referred to but more in the context of her album Gaia which came out of it. Olivia mentioned that it's still not released in the USA because at the time there wasn't the market for it and she couldn't get it released in the way she wanted. She hopes it'll be released at the end of this year, maybe as part of the box set or greatest hits package.
Olivia praised her own mother for letting her do her own thing and realizes that she must do the same with Chloe. "I can be there to help her and guide her but she knows what's right and what's wrong for her." Olivia's mum let her move into a London apartment with three other girls at 17 and tour Europe by train with Pat with just £50. When Sue refers to letting their own daughters do such things they both scream with half-mock worry
The interview lasted about half an hour and Olivia was more relaxed and open than usual due in no small part to her friendship and trust for the interviewer. It was also good that Sue McIntosh covered new ground and approached some "old" subjects in a new way.
16-02-2016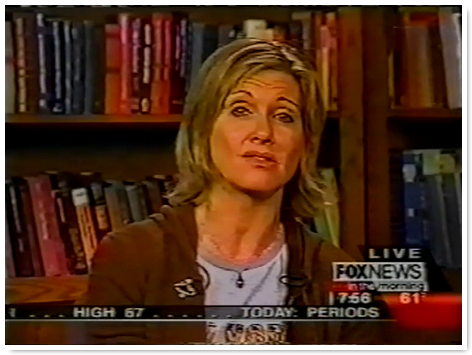 Olivia and Kelly Preston were interviewed live from Washington, DC for Fox News. They were in Washington having just given a presentation to the Congress for CHEC's "right to know" product labelling campaign.
Olivia was eager to introduce Nanacy Chuda, who Fox it seems weren't planning to interview. Olivia, who must have realized that this would have been a missed opportunity for CHEC, made sure she was included. Olivia and Kelly both promoted CHEC's educational video whilst Nancy spoke more in-depth about CHEC's aims.
An amusing moment came when the interview was running out of time and the presenter was winding it up. Olivia hurriedly shouted (twice) get the video from checnet.org - she was concerned that people may not know where to obtain it from. However, she needn't have worried as at the end Fox put CHEC's website and phone number up on the screen.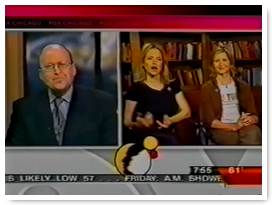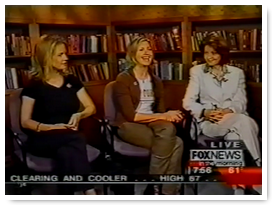 Olivia, Nancy Chuda and Kelly Preston visited CNN to give an interview about the Not Under My Roof CHEC video.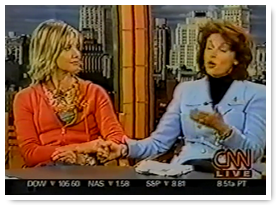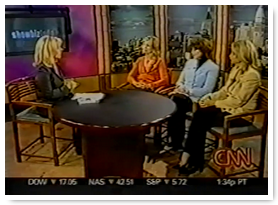 05-04-2016
Izzy Wilde (Chloe Rose Lattanzi) a 14 year old girl has the dream of being a singer. Her mom Jasmine Wilde (Olivia Newton-John) who knows what it was like being in the spotlight doesn't want her child to experience the down sides of stardom. At school talent show Izzy was discovered by a producer from Hollywood who was there to get footage of Jasmine performing her hit song for his TV show. Now jasmine has to decide whether or not to let Izzy take the opportunity and go to Hollywood to record an album.
Jasmine Wilde....................................OLIVIA NEWTON-JOHN
Izzy Wilde.......................................CHLOE ROSE
Sierra Lewis.....................................SWOOSIE KURTZ
Dan..............................................ROBERT LOUIS STEPHENSON
Toby.............................................JEROME EHLERS
Todd.............................................ROB FARNHAM
Amanada..........................................FRANCINE BELL
Big Lou..........................................MARCUS EYRE
Little Lou.......................................DENVER CRABTREE
Cord.............................................REGIS BROADWAY
Samantha.........................................AMANDA LEBON
Bobby............................................REMI BROADWAY
John.............................................RONEN STOLIAR
Jackie...........................................DANA STOLIAR
Jason............................................LUCAS STIBBARD
Rick.............................................MARTIN BROOME
Nick.........,...................................BRAD McMURRAY
Melissa..........................................CAROLINE MOUFLARD
Carrie...........................................STEPHANIE MclNTOSH
Rebecks..........................................JOHANNE STOREY


Written and Directed by..........................DEL SHORES
Executive Producers .............................OLIVIA NEWTON-JOHN, DEL SHORES
Produced by......................................MERRILL KARPF
Director of Photography .........................NINO MARTINETTI, A.C.S
Production Designer..............................GEORGINA GREENHILL
Edited by .......................................ED MARX
Original Score by................................CHONG LIM
Production Manager...............................ELIZABETH SYMES
First Assistant Director.........................STUART WOOD
Second Assistant Director........................RACHAEL BAGLEY
Costume Designer ................................PHIL EAGLES
Art Director.....................................PHIL CHAMBERS
Set Decorator....................................ROLLAND PIKE
Production Coordinator ..........................SERENA GATTUSO
Australian Casting...............................MAURA FAY CASTING
Make-up Artist...................................JACQUI DEACON
Hairstylist......................................ANDREA CADZOW