07-02-2016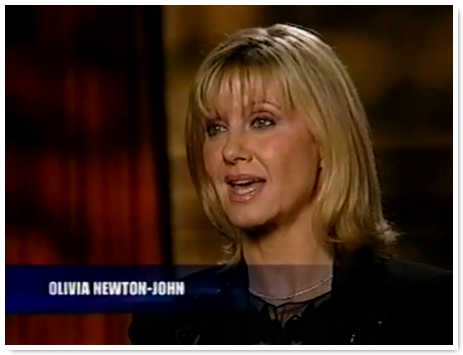 Olivia came 23rd in the UK's best selling artists. This was based solely on on single sales, Olivia having sold 6,493,006 copies which include her Grease number 1 singles. Olivia gave an interview for this and her friends Didi Conn (who played Frenchy in Grease); Cliff Richard and Bruce Welch commented.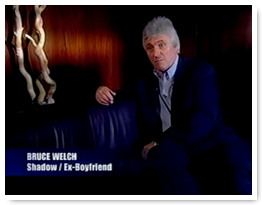 The interview included clips from Grease, her Physical video, her appearance in the early 70s movie Getaway with Cliff and a 70s Country Roads performance. Olivia also commented on fellow chart toppers the Bee Gees and Kylie Minogue (a fellow female Australian entry). Olivia complimented the Bee Gees on their great songwriting and how talented and pretty Kylie was.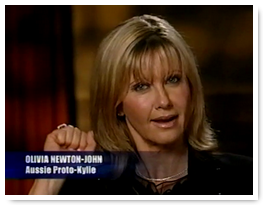 12-02-2016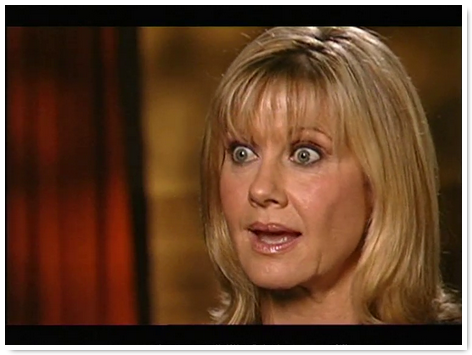 Grease came 12th in the UK's top films (based on box office admissions). Grease had over 17 million at the box office. The segment on Grease included a short interview with Olivia recorded at the same time as the earlier Ultimate Popstars channel 4 programme. The segment also featured interviews with Didi Conn (Frenchy in the movie) and director Randall Kleiser. They talked about Olivia's "spray on" black pants, the enduring success of Grease and mob of fans at the London 1978 premiere.