12-02-2016
Olivia performed "You're The One That I Want" with Aussie host Sam Newman. Sam isn't a singer but the performance was fun and Olivia enjoyed it.
After the performance Olivia and Sam signed their leather jackets to be auctioned to raise proceeds for Olivia's cancer centre. Olivia also spoke about Kylie Minogue, who had just been diagnosed with breast cancer. Contrary to press reports at that time Olivia hadn't spoken to Kylie or had lunch with her yet.
Olivia also spoke about her football team Carlton, she'd supported them since childhood even though her family didn't really follow football.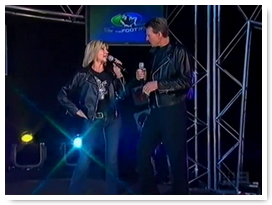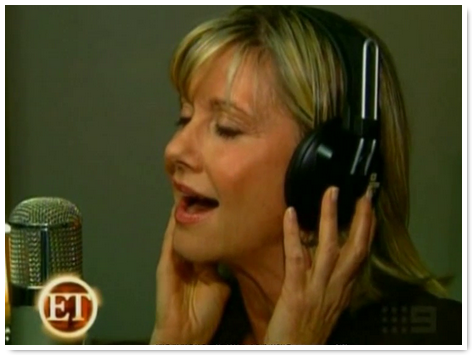 Entertainment Tonight take a look at Olivia's latest CD - Stronger Than Before. It features Olivia in the studio recording "Phenomenal Woman" with Diahann Carroll. They also talk to Olivia about her recovery from breast cancer and feature concert footage.