05-02-2016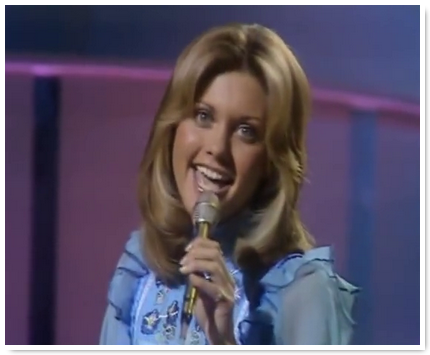 In 1974, Olivia represented the United Kingdom at the Eurovision Song Contest. This takes place annually, held in the country that won the contest the previous year. Olivia performed a song that had been chosen by the British TV viewers, Long Live Love. She later admitted to loathing that "oompah-oompah" song, wishing she could sing a lovely ballad called Angel Eyes. Of course, Olivia - and everybody else in the contest - lost to ABBA's Waterloo.
This is the best quality I could find for the actual performance. There is another file that includes a small snippet about Olivia right before the song which I'll upload later.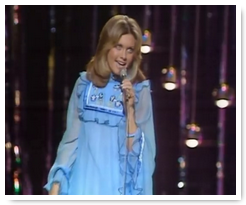 06-02-2016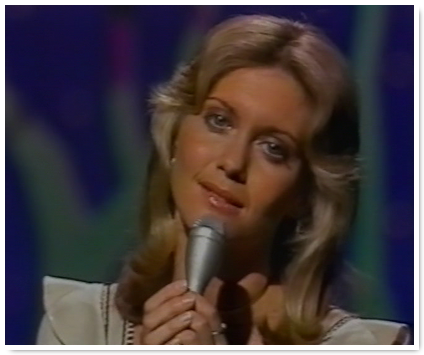 Olivia's first appearance on the Tonight Show, then hosted by US TV legend Johnny Carson.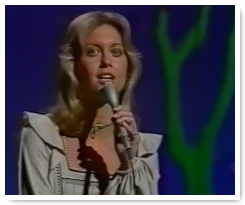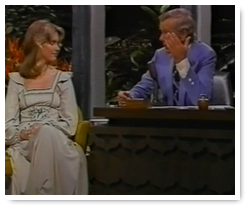 She gave a short interview where she discusses Australian slang with Carson and giving him examples, and performed two songs : If you love me (let me know) and I honestly love you, during which she gets a bit emotional, shedding a tear near the end of the song and her voice breaking down a bit.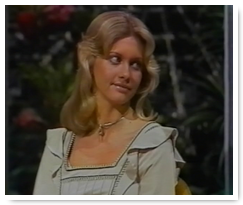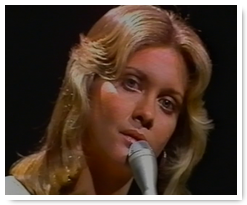 10-02-2016
Olivia's first appearance on the Mike Douglas Show happened over the summer of 1974 where she performed Let Me Be There.
She also gave a short interview where Douglas predicted she'd turn out to be a big star.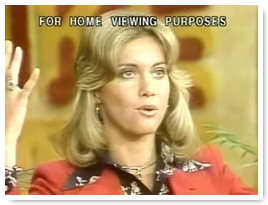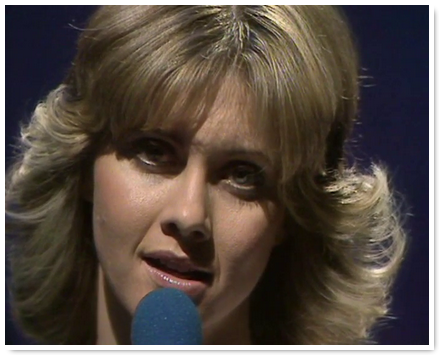 Les Dawson invited Olivia again in 1974 in his new show where she performed I Honestly Love You.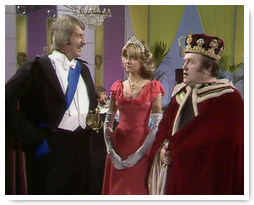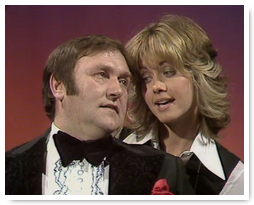 She also played a part in a couple of skits, sang a medley/battle of songs (including The Loco-Motion) with Dawson and part of the finale.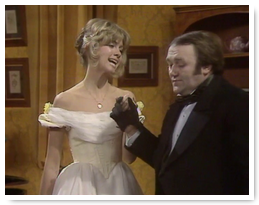 After having been a permanent guest on Cliff Richard's TV series in the early 70s, Olivia returned to the show in September of 1974 to promote I Honestly Love You.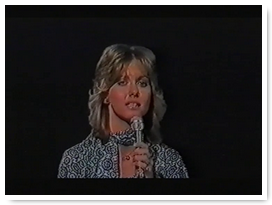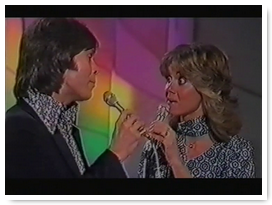 She also duetted with Cliff on I'm Leaving It All Up To You and All I Have To Do Is Dream, before being part of the finale, Proud Mary.